48 HOURS FULL OF EXPERIENCE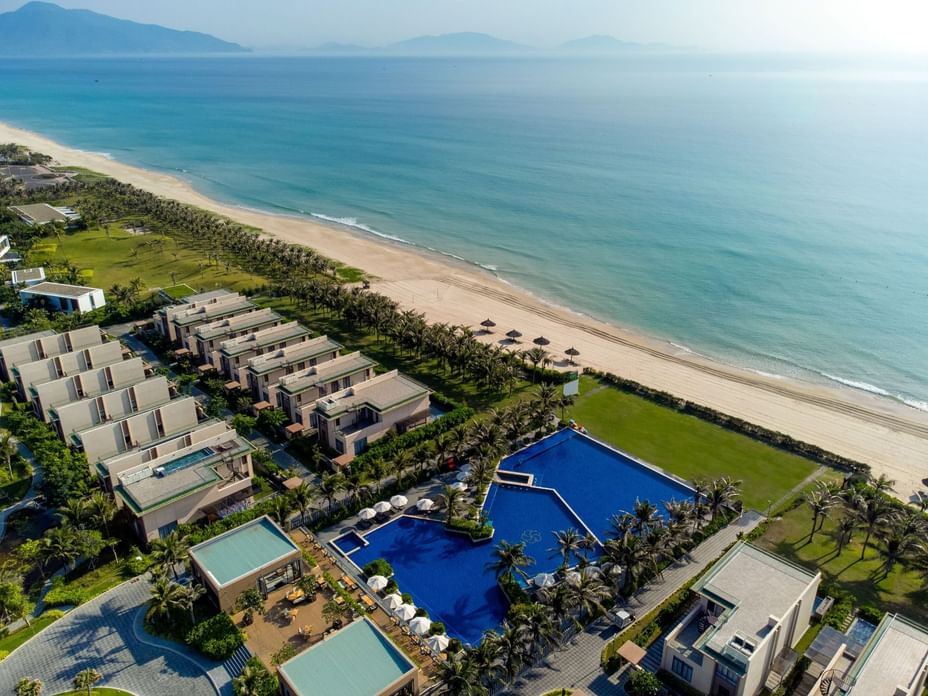 Temporarily putting aside the busy works in the crowded cities, treat yourself to a vacation in Wyndham Garden Cam Ranh to relax, recharge " vitamins sea" and regenerate physical and mental energy. Within 3 days and 2 nights, Wyndham Garden Cam Ranh will take care of and bring wonderful experiences to you and your family.
Nest in one of the ten most beautiful beaches in the world, Wyndham Garden Cam Ranh possesses a unique herringbone-shaped architecture. The resort offers 171 beautiful villas, all facing to the sea so guests enjoy the wonderful scenery of Cam Ranh coastline and sky.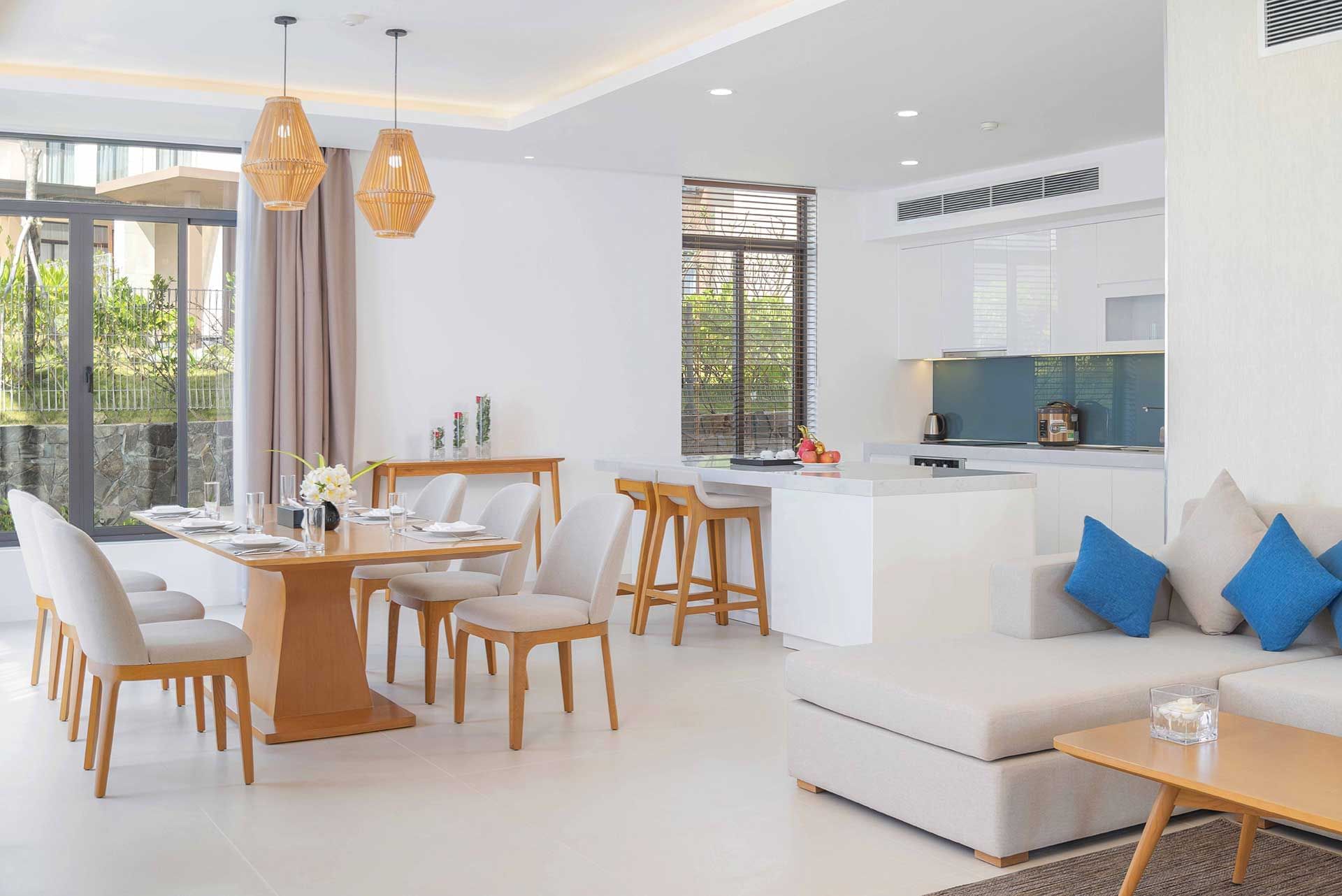 Each villa square is ​​​up to 500m2, equipped with private swimming pool, living room, dining room and modern kitchen equipment. It's suitable for groups of 6 to 8 guests, this is a great choice for you and your loved ones to live full days of leisure, immersed in a relaxing and happy space.
After check-in, a series of interesting activities are ready for guests to take part in. There are outdoor activities such as kayaking, stand up paddling, jet ski… Along with that are beach sports: volleyball, football… the whole family can have happy bonding moments. Children will have chances to explore in Kid's club with unique experiences such as making sand paintings, origami, wood paintings...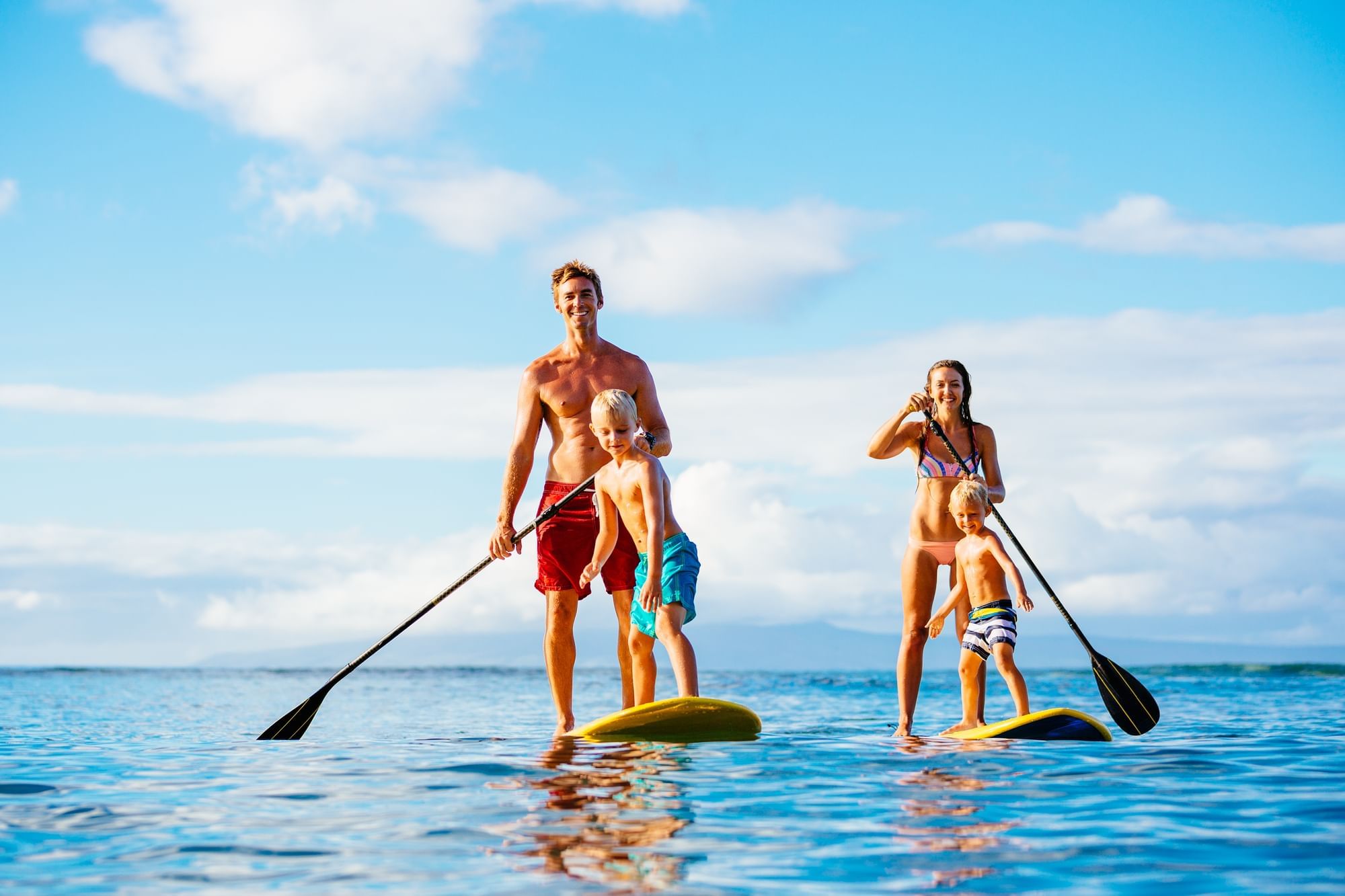 In the evening, Breeze restaurant in Wyndham Garden Cam Ranh will welcome the whole family with delicious dishes combining Asian and European cuisine, but still with the typical flavor of Cam Ranh sea. Under the skillful hands of talented chefs, dinner here will bring your family deliciousness and satisfaction. Ending a happy day is the moment the whole family gathers at the outdoor cinema, enjoys attractive movies with snacks. This will be a memorable experience for all family members.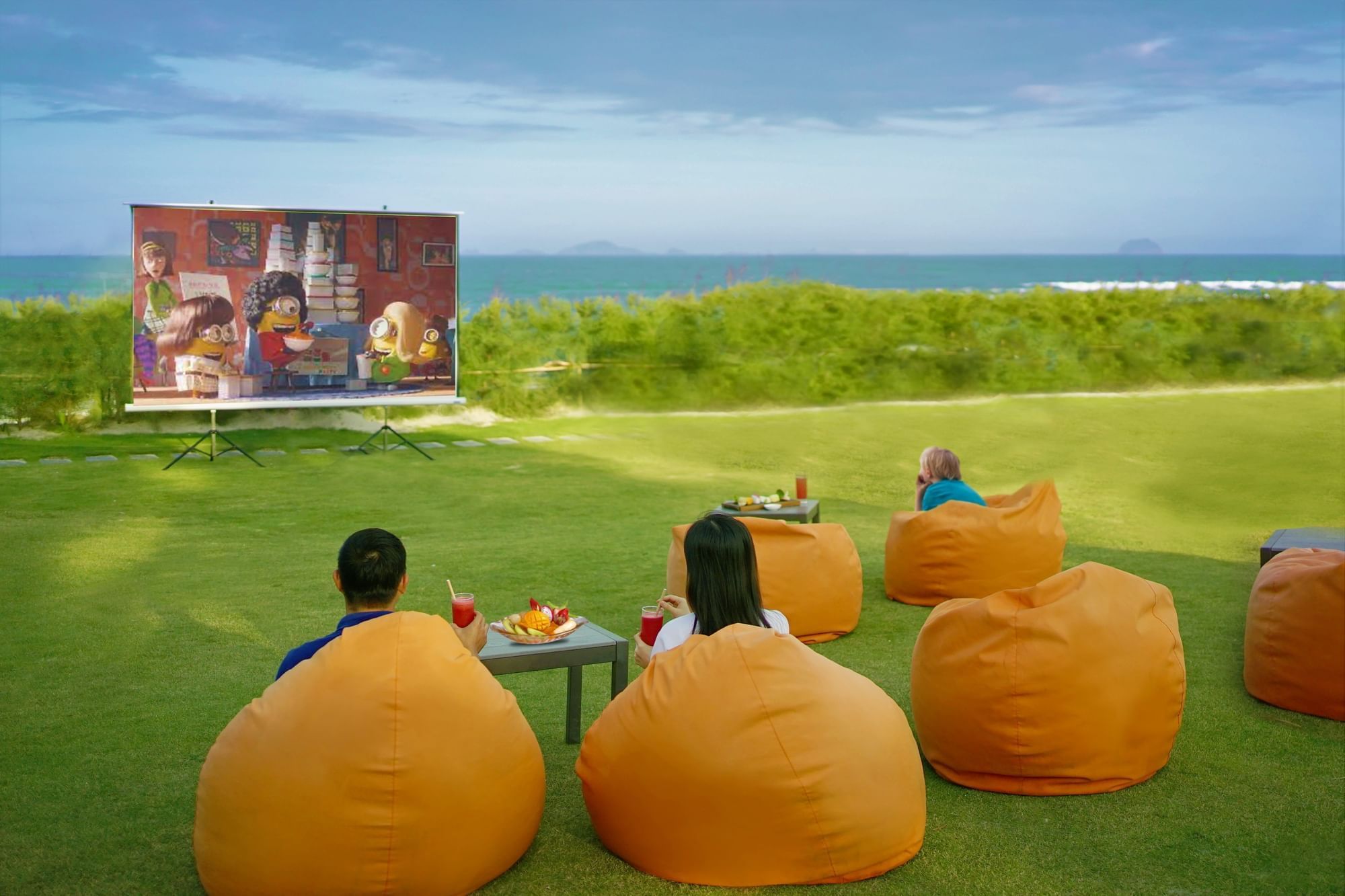 In the morning of the second day, waking you is the whisper of the waves and the rays of dawn. A breakfast buffet with a variety of European - Korean - Vietnamese dishes is ready to serve your family in Garden Restaurant with modern architecture imbued with Vietnamese identity.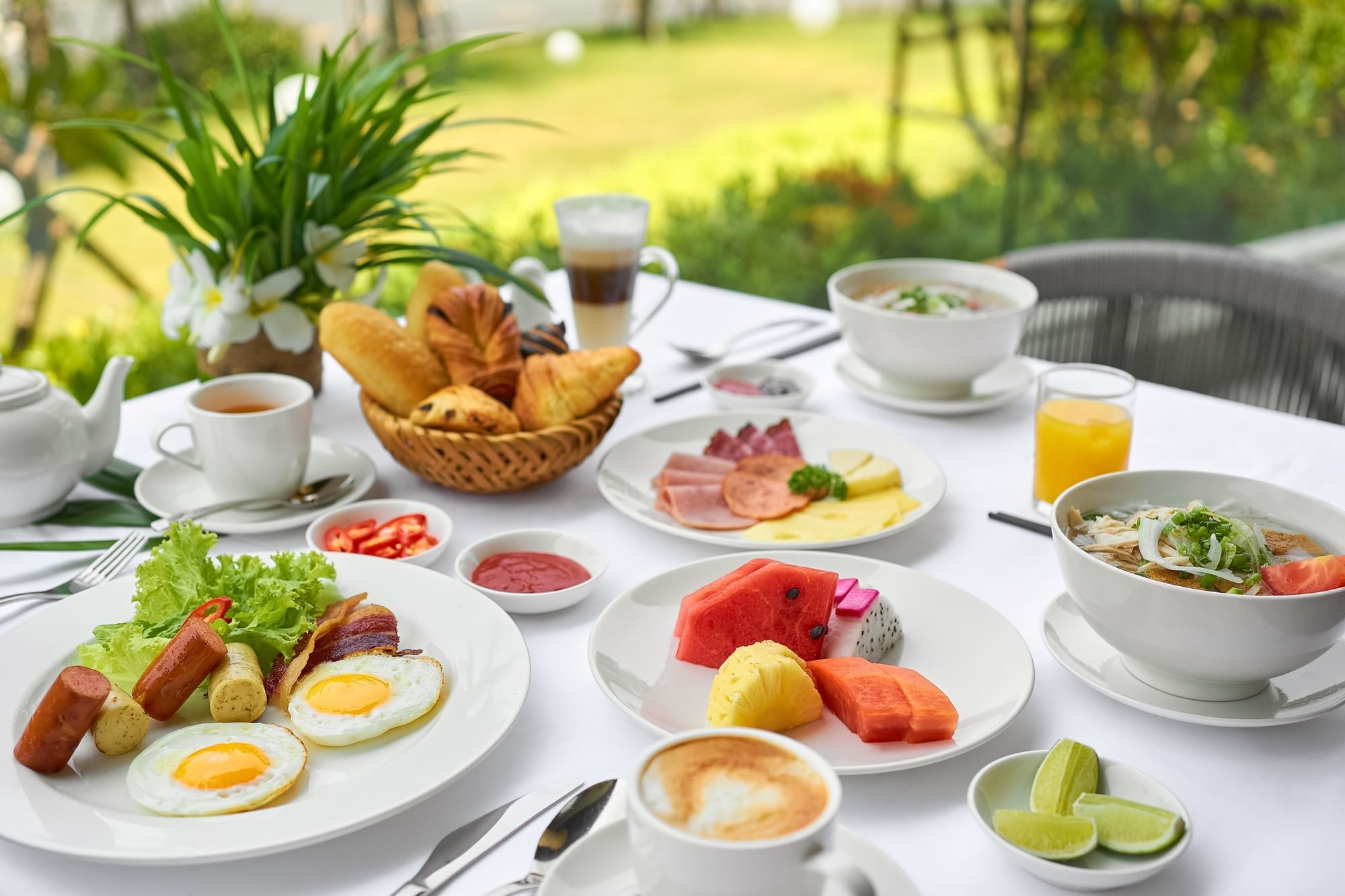 After that, you can visit the library, which has collections of books on different topics for parents, family games such as chess, drawing sticks... In particular, parents and children can participate in classes: making pizza, decorating cookies or cooking traditional dishes such as pho, pancakes, spring rolls… in Breeze Bar.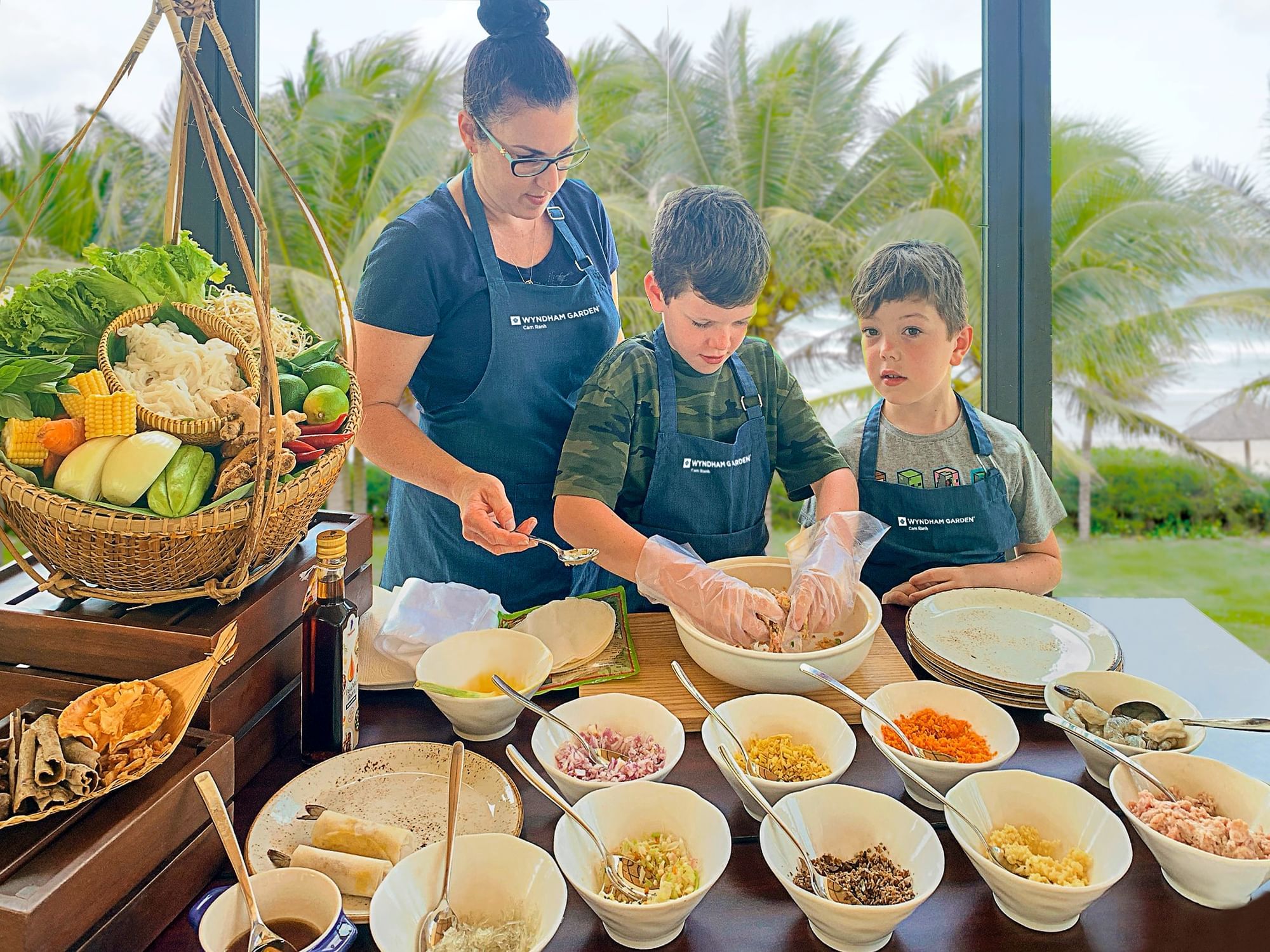 When it's chill, the whole family has fun together and relaxes in the sea with cozy afternoon tea .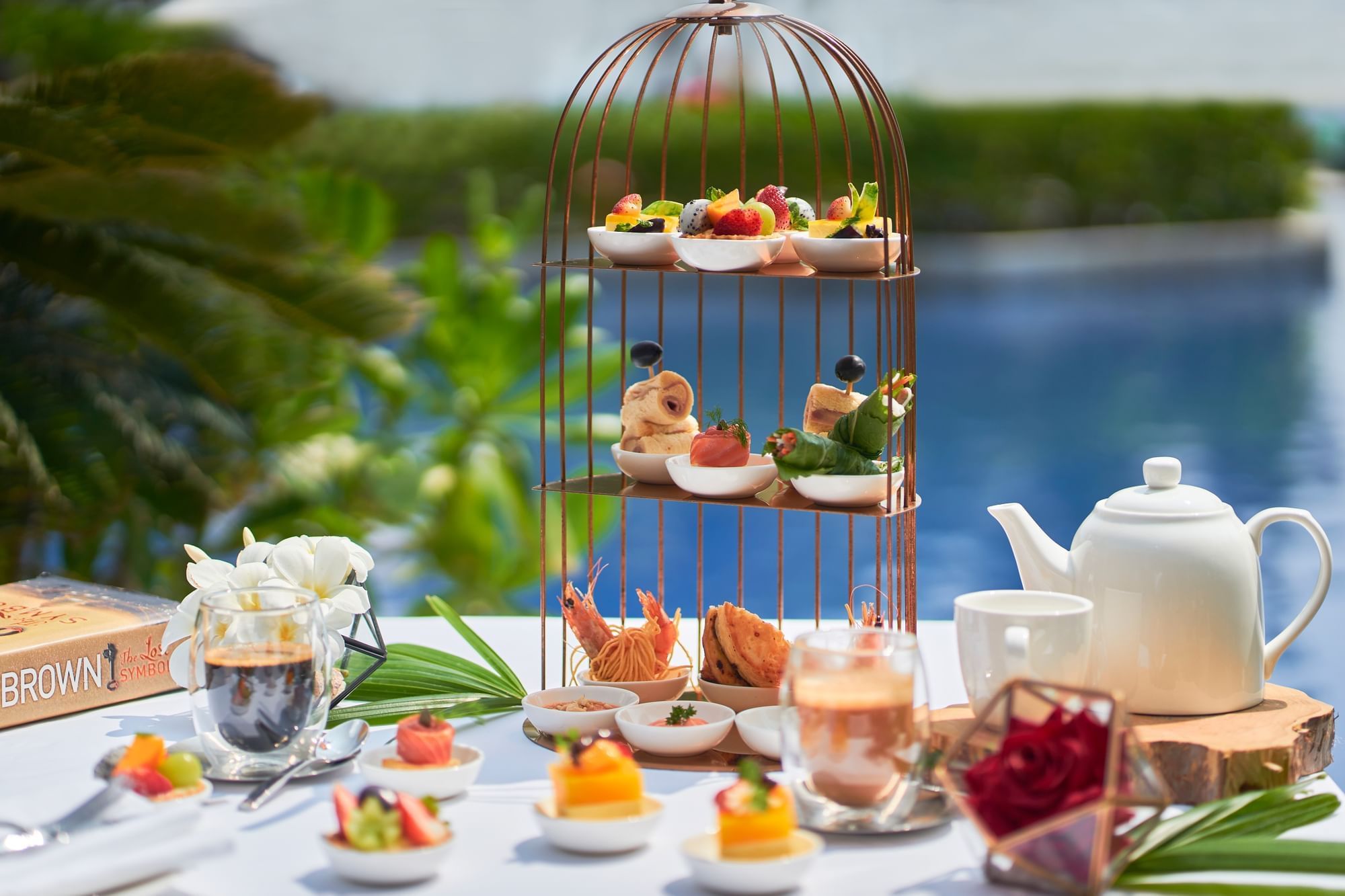 In the evening, the family may choose BBQ in Villa or "Chef in the villa" package to directly observe the chef of Wyndham Garden Cam Ranh prepare the on request dishes.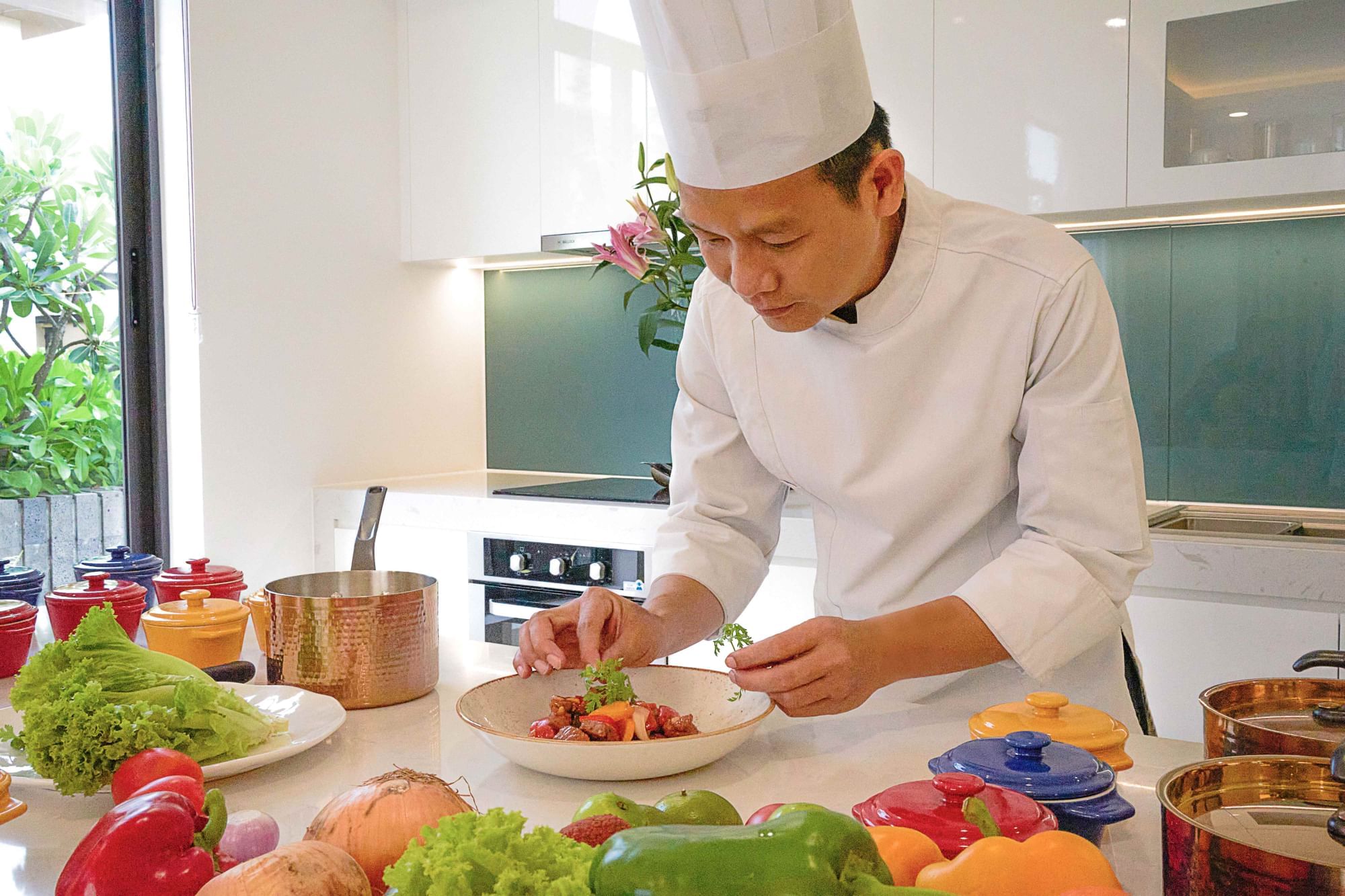 The last day of the vacation is still extremely memorable. The whole family can join a morning Yoga class under expert guidance. After that, there will be moments of fun, relaxation, and fun together at the only saltwater swimming pool in Cam Ranh. A light, delicious lunch at Breeze restaurant will be a great experience at Wyndham Garden Cam Ranh before checking out and returning to your daily routine.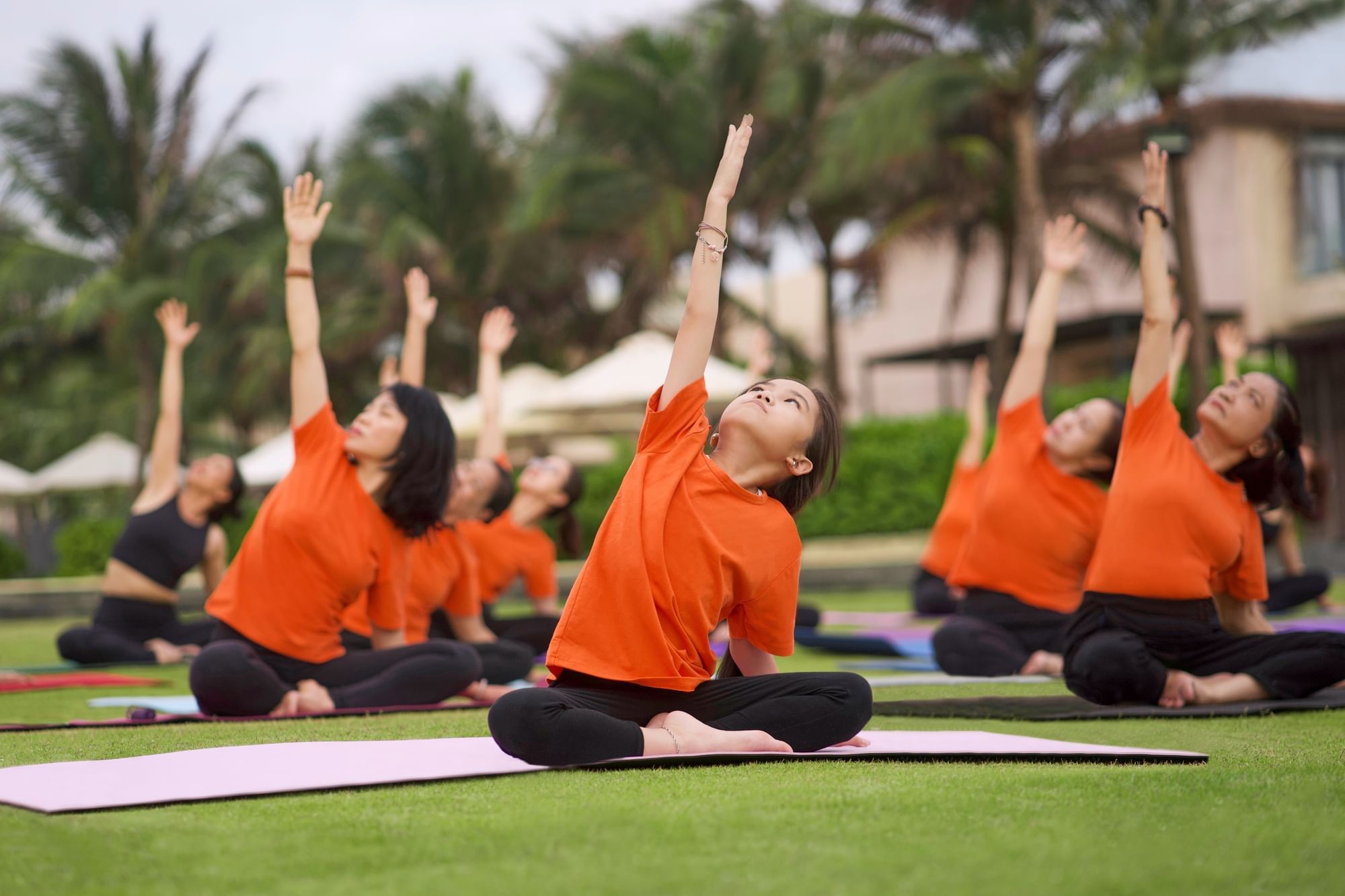 The 3-day 2-night stay in Cam Ranh will be complete and full of memorable experiences and excellent service from Wyndham Garden Cam Ranh. The resort with international management standards meets all the needs of your family, providing a vacation that exceeds expectations. Then, the guests will miss and always desire to return to Wyndham Garden Cam Ranh again.
For more information:
Website: www.wyndhamgardencamranh.com
Facebook: https://www.facebook.com/WGCRVN
Điện thoại: 0258 3996888
Email: reservations@wyndhamgardencamranh.com