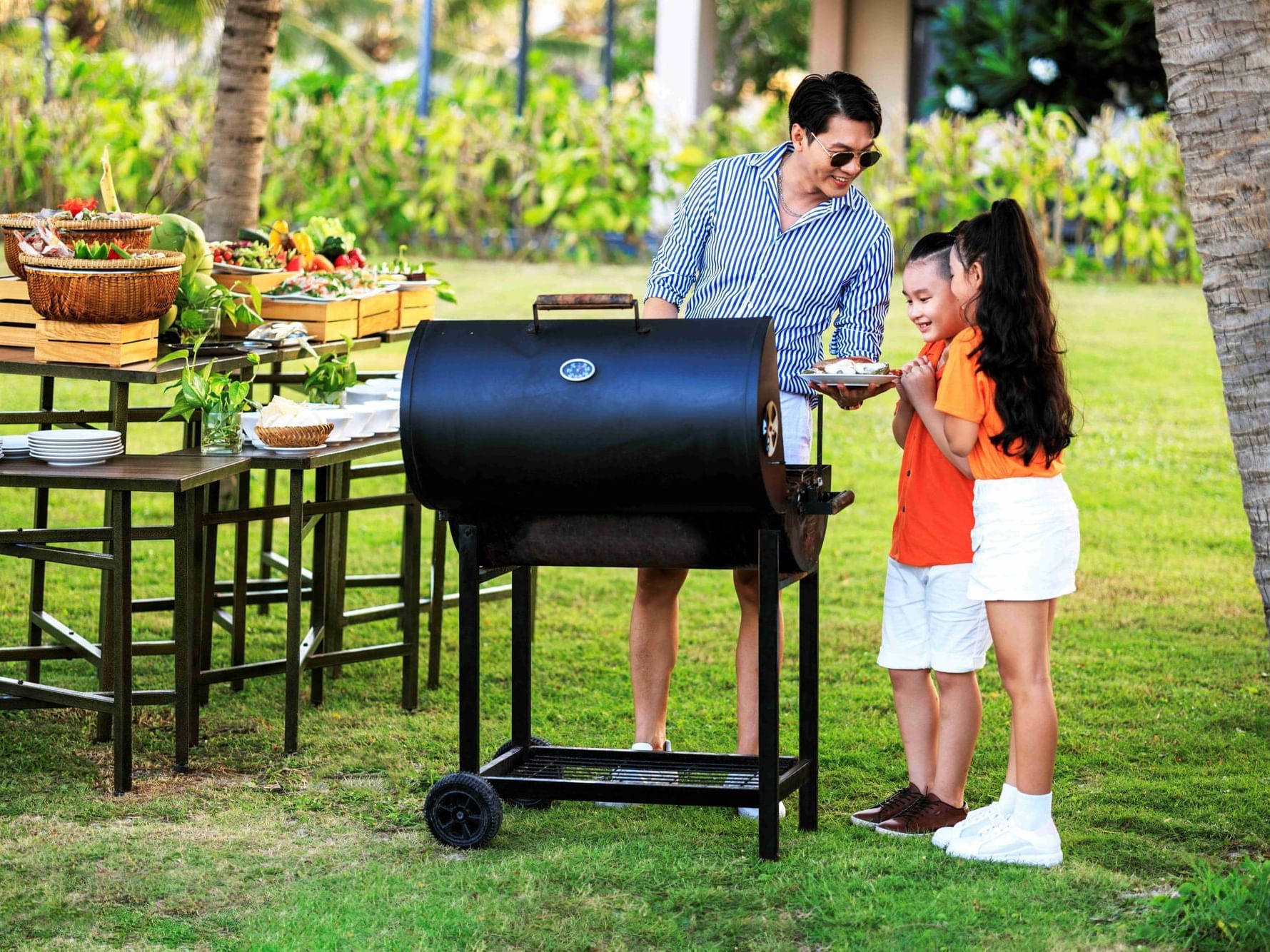 IN-VILLA BBQ
At all day of the week, we offer In-Villa BBQ package to all Villa which is well prepared by our Chef. Seafoods, Cam Ranh specialties are offered with local meat and vegetables. We served aged wine as well for your special requirement.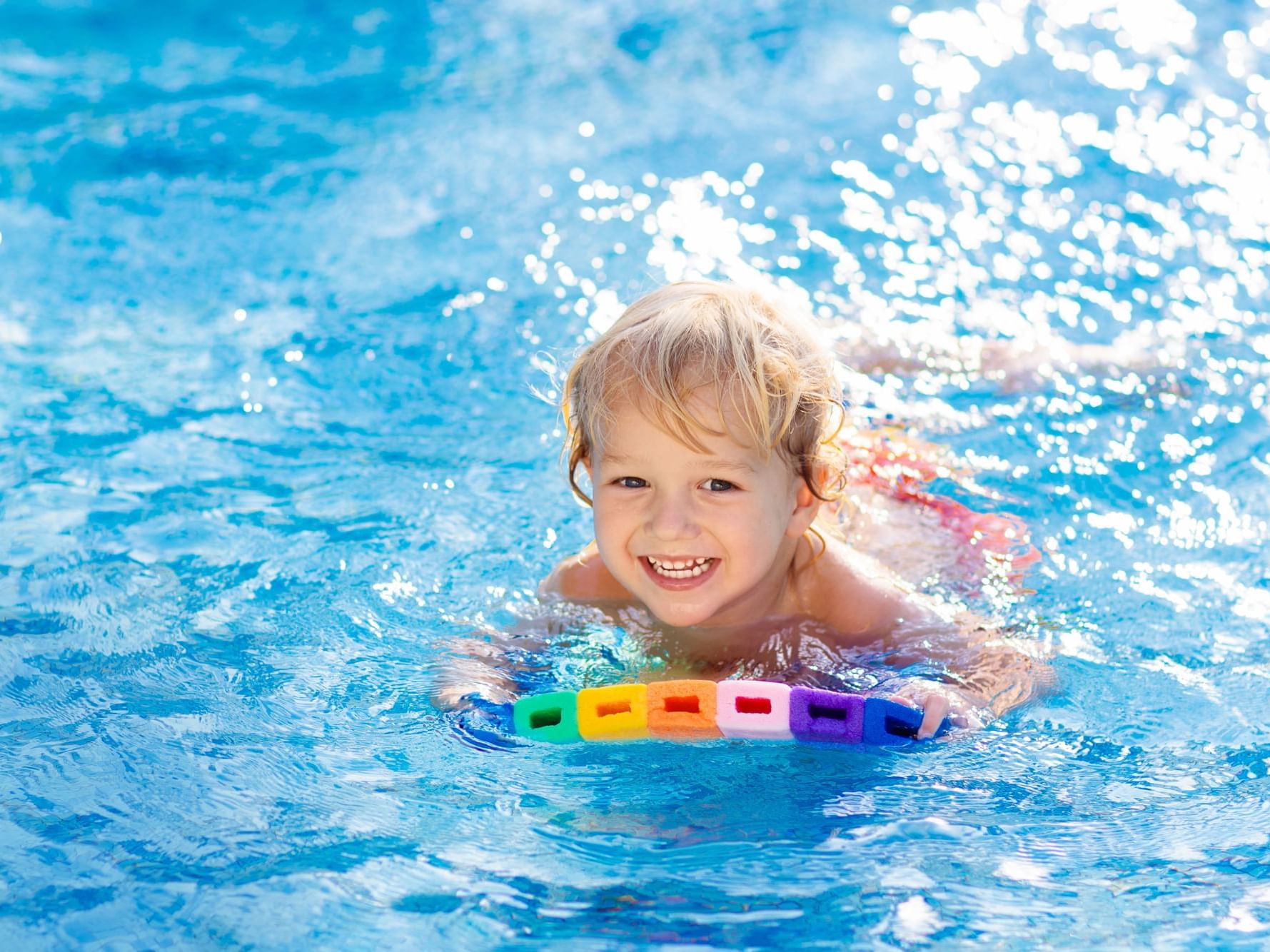 COURSES FOR KIDS
In week day and weekend, Courses for kids will be taken place at Kid Club at 4th Floor or at our Salted Swimming Pool closed to Breeze restaurant or at Herb Garden. The Swimming Courses will be hold every week at our Swimming Pool, Gardening Courses will be in Herb Garden while Pizza making or Cupcake Décor Courses will be leaded by our Pastry Chef in Breeze Restaurant.
AFTERNOON TEA
Everyday Afternoon tea will be at Breeze restaurant or in your villa ask you order. All Vietnamese Cakes and tea will be served in family style to gather all members to sit down, chit chat and enjoy the breeze from the ocean.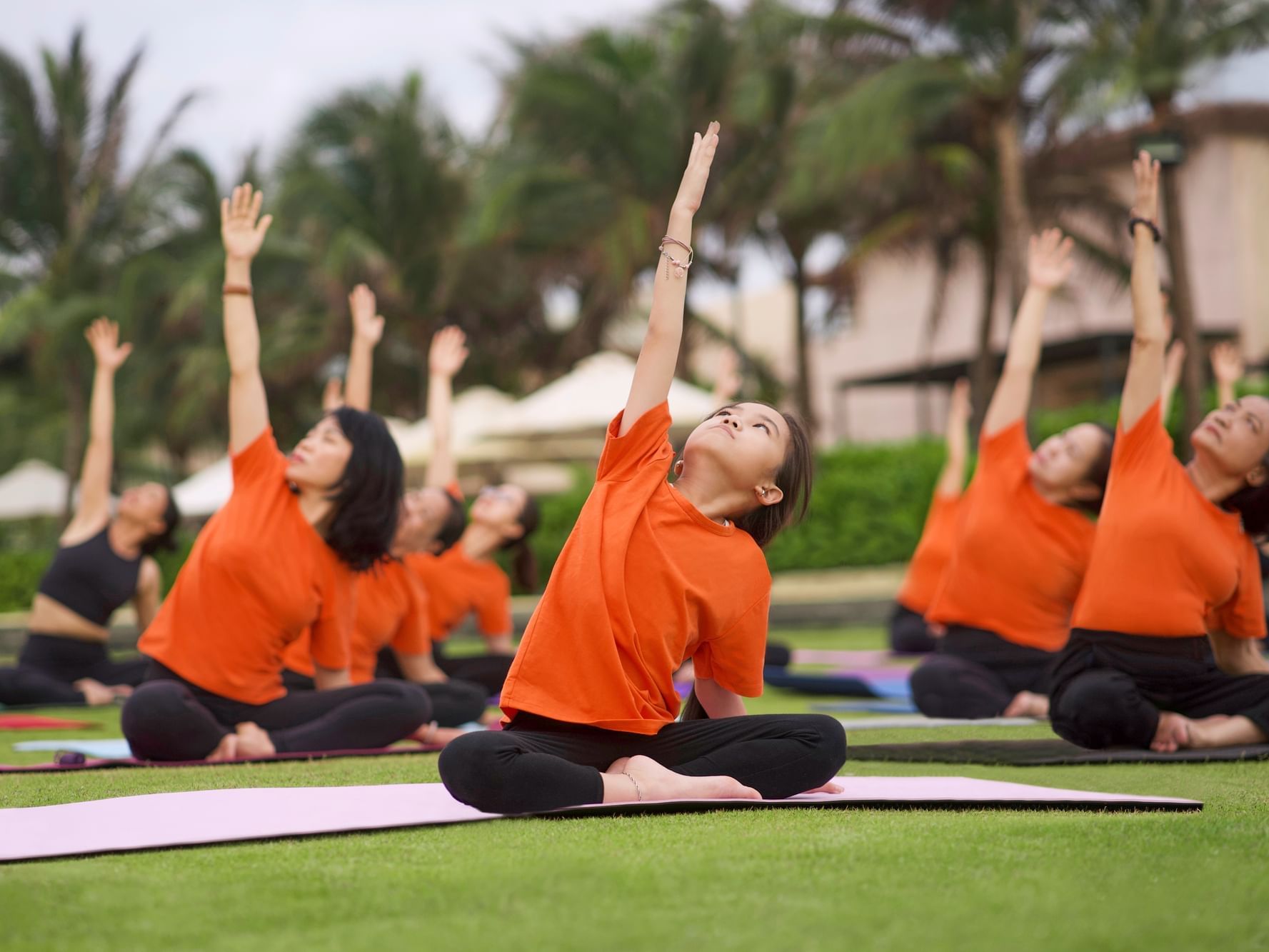 EARLY MORNING YOGA CLASS
Every day, the early morning Yoga class with the view of sun rise and blue ocean will be hold at the lawn by the pool. Our teacher will help you to begin a fresh day with strong body.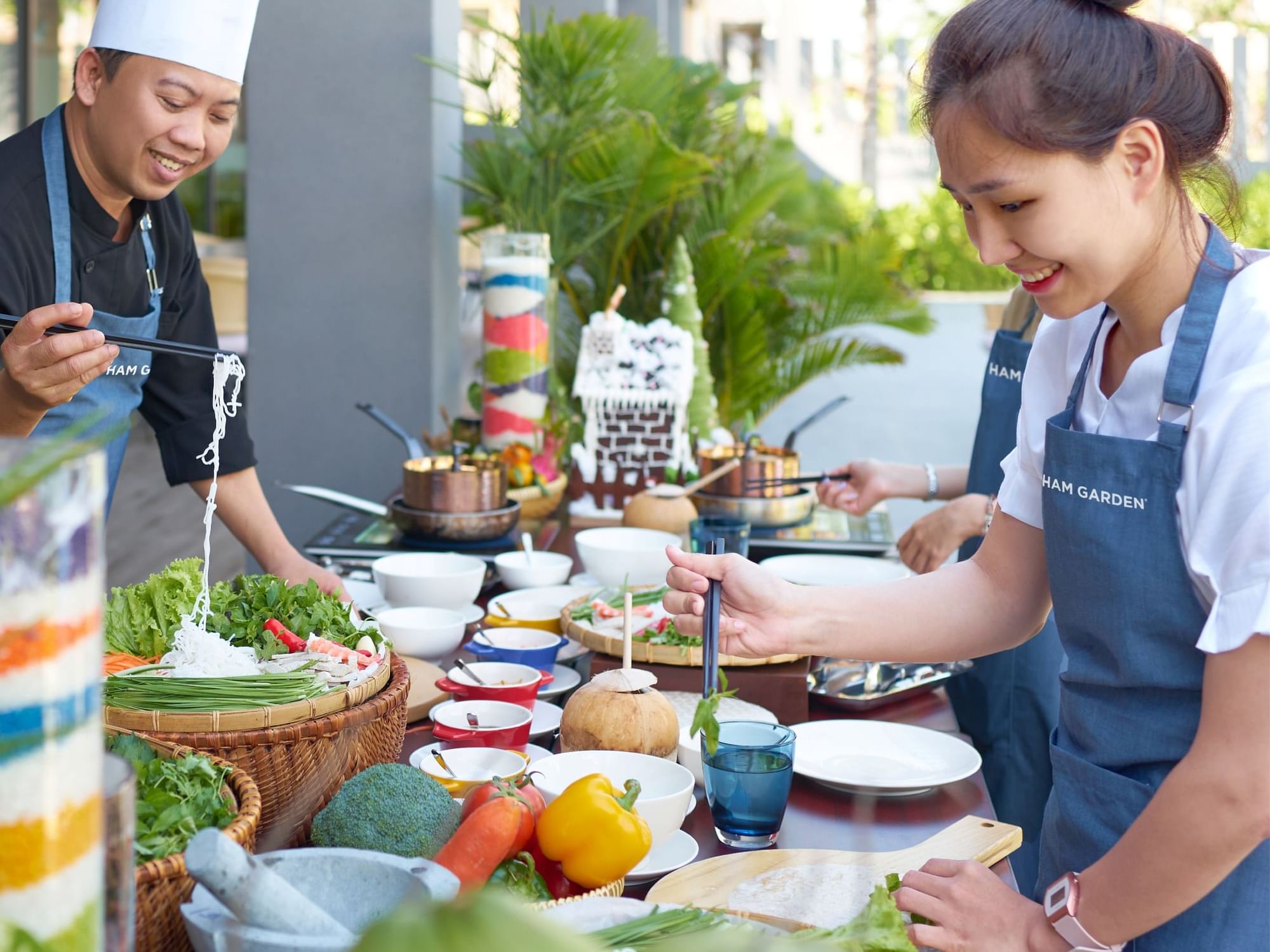 COOKING CLASS
Learning how to cook local specialties is also a way to experience culinary culture. Traditional Vietnamese cooking classes are held every day in Breeze Bar.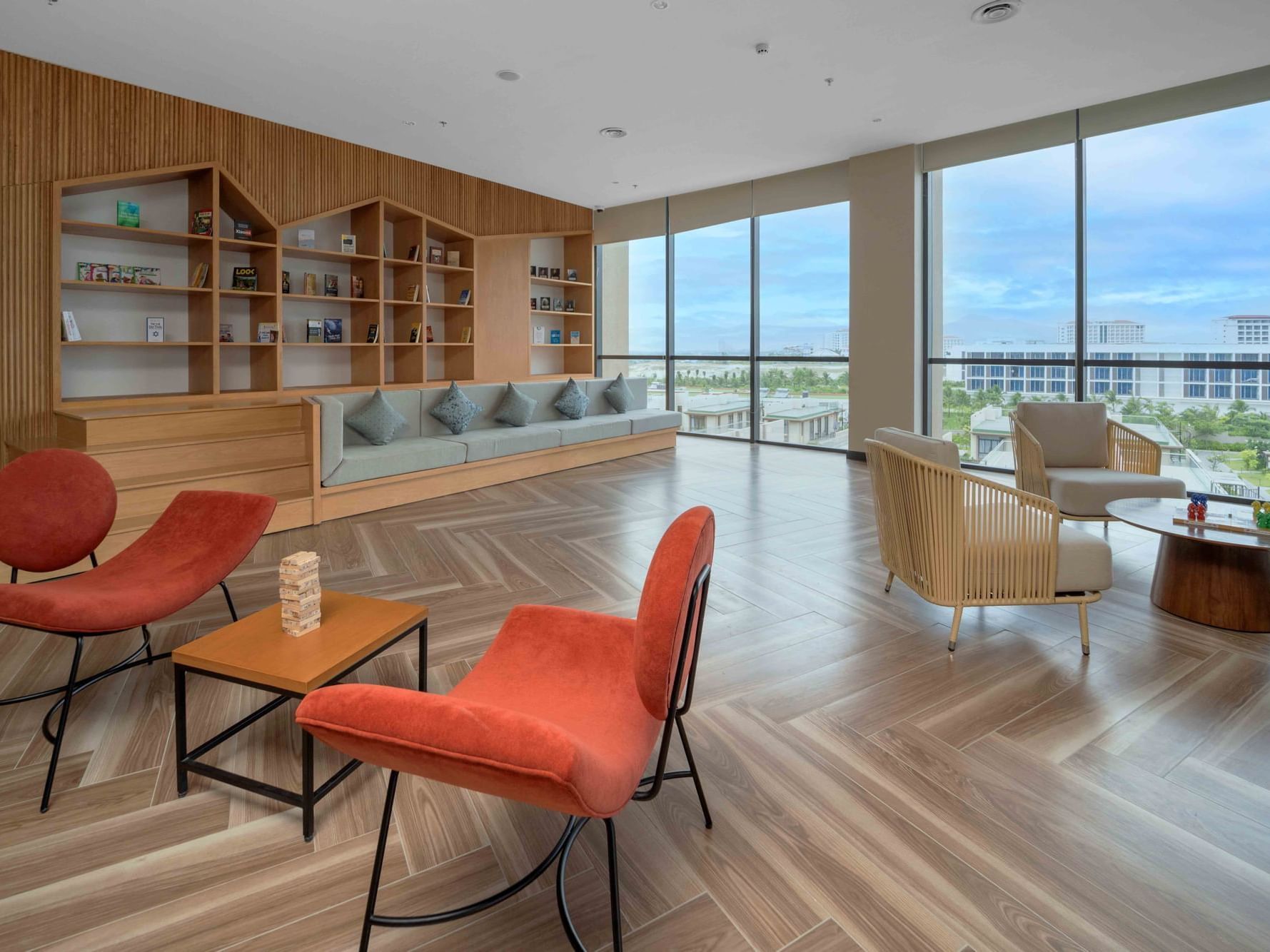 ENTERTAINEMENT CORNER
A warm corner for modern games like Play station or family traditional games: Domino, chess, puzzle … A Kid's club for all children under 10 year-old. Or you can enjoy our books about skills, science, life philosophy…