EXPLORE BREEZE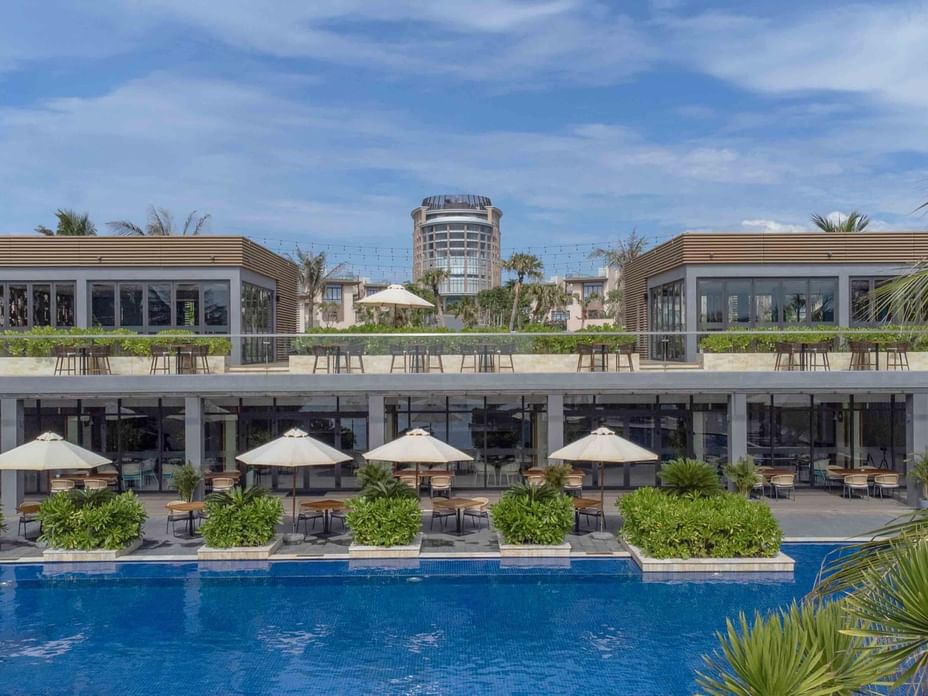 Enjoying the brilliant tropical nature on Cam Ranh Bay while enjoying the essence of Asian-European cuisine is the privilege of diners at Breeze restaurant and Breeze Bar in Wyndham Garden Cam Ranh Resort.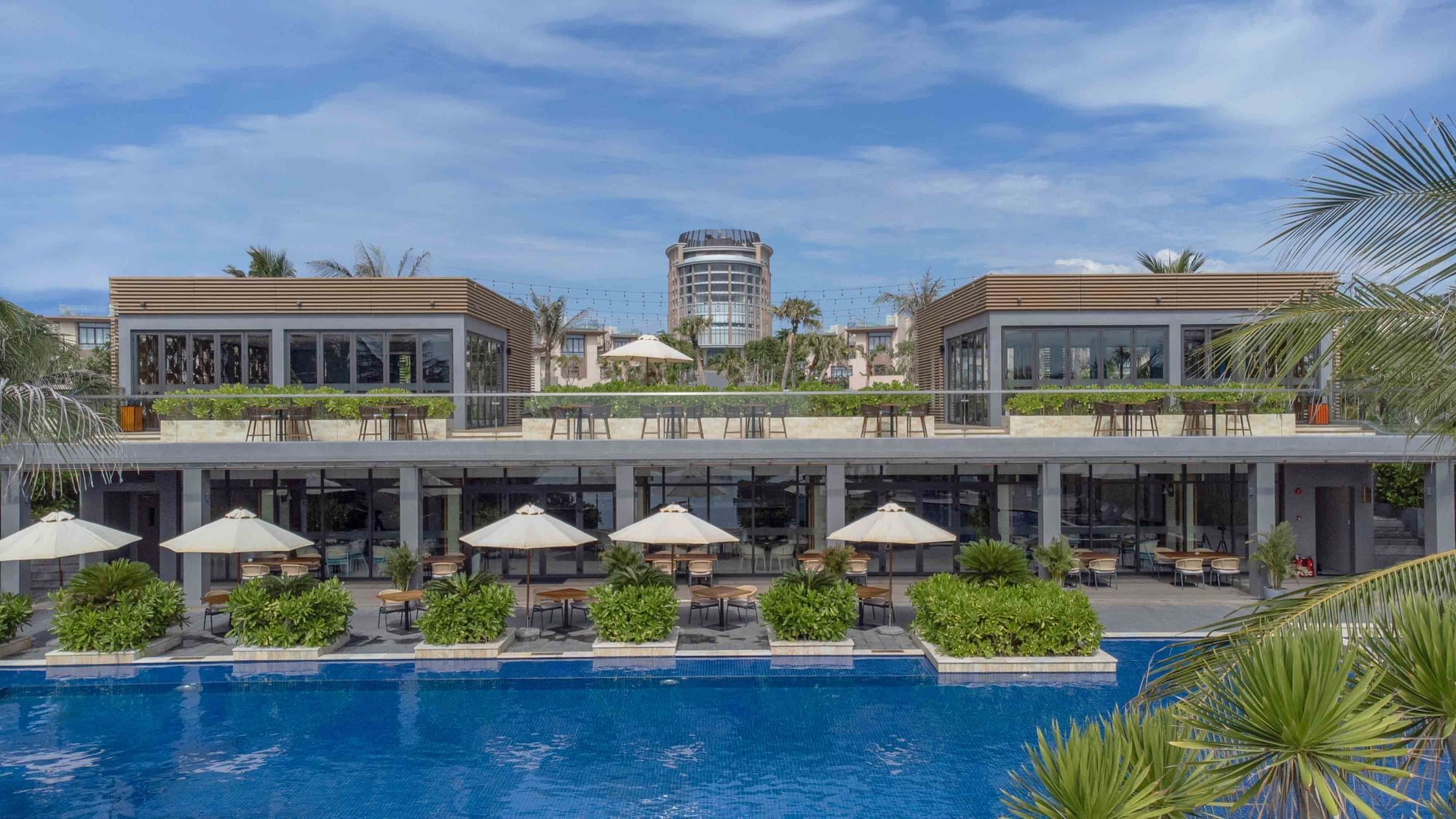 Visiting Cam Ranh Bay (Khanh Hoa province), guests will be captivated by the beautiful scenery under the sun. As the afternoon falls, the scenery here becomes extremely charming. And if you have the opportunity to visit Breeze restaurant or Breeze Bar in Wyndham Garden Cam Ranh, guests will feel all the beauty of Cam Ranh sky and ocean as well as culinary quintessence from famous chefs.all the beauty of Cam Ranh heaven and earth as well as culinary quintessence from famous chefs.
When coming to Breeze restaurant…
Located in the most beautiful location of the resort, Breeze restaurant is surrounded by green of trees, a large swimming pool and the color of the ocean. This place is favored to welcome the most beautiful sunrise, you can relax enjoy the nutritious breakfast menu, aromatic coffee or simply quietly listen to the sound of nature.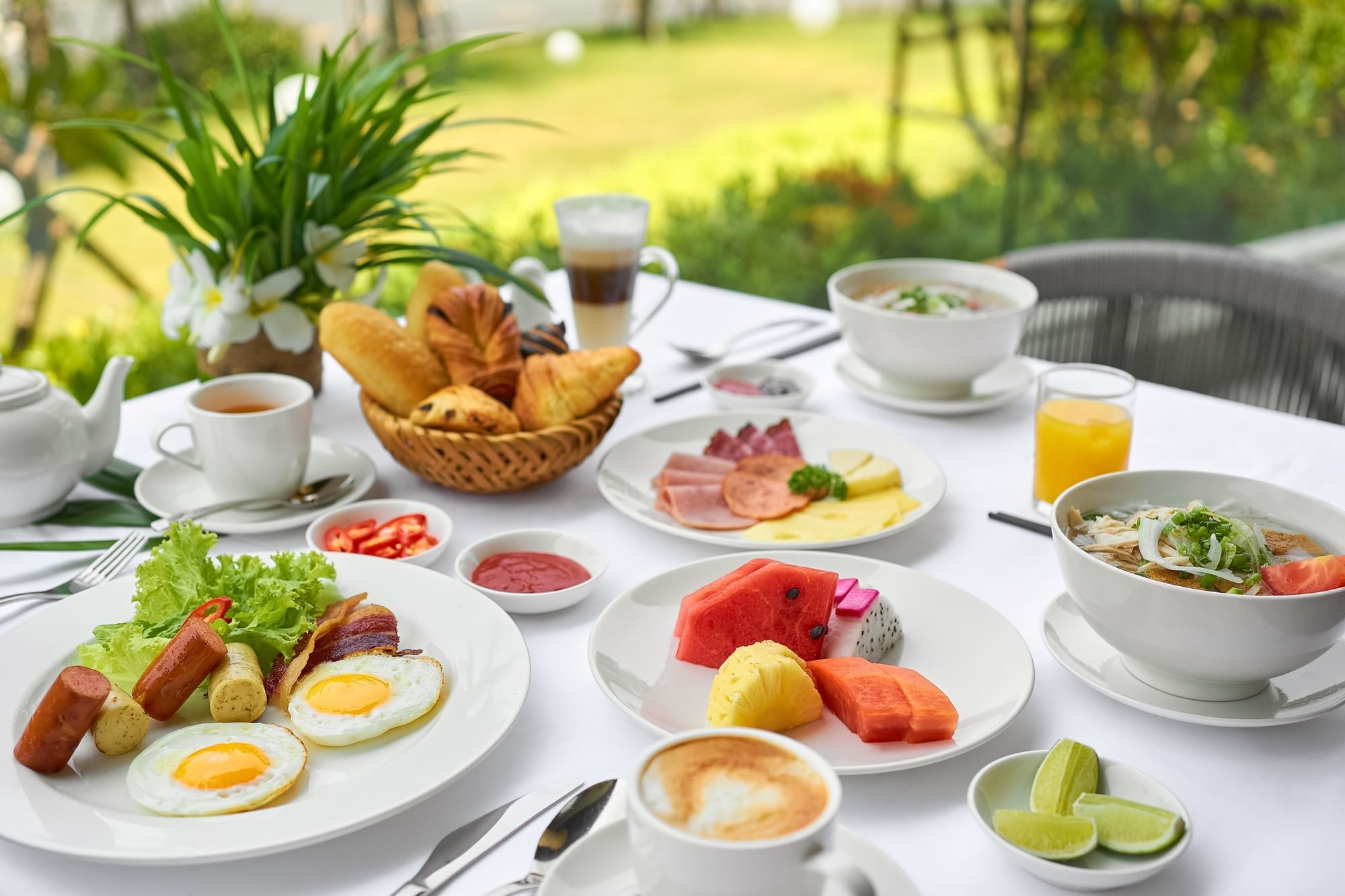 After a leisurely breakfast, lunch and dinner will serve guests with a special Asian-European menu. The dishes presented by the chef at Breeze restaurant will change daily according to the freshest ingredients:beef, premium lamb or caught of the day seafoods.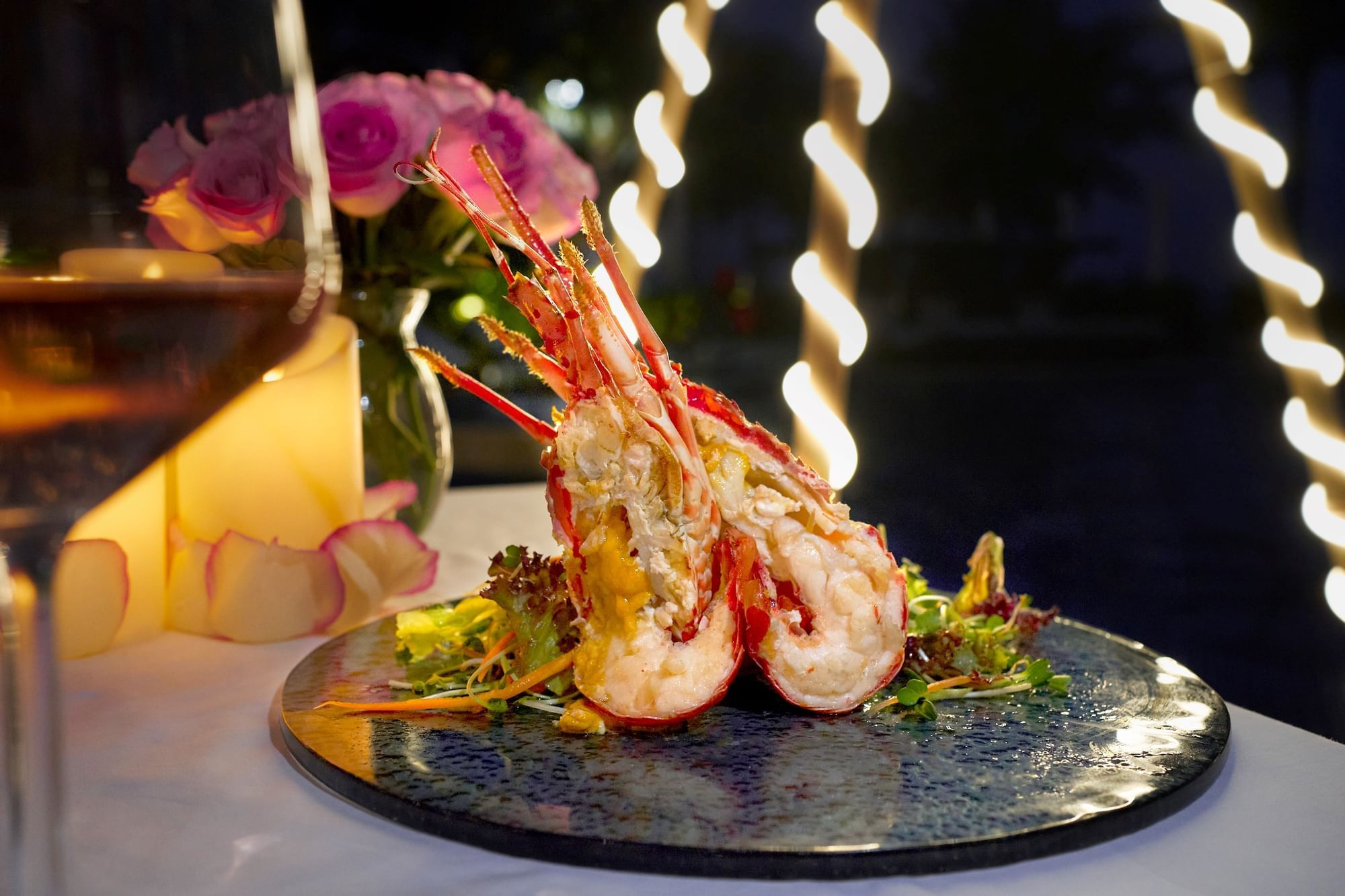 The feeling of peace and relaxation is deepened when guests enjoy an Afternoon tea party combining traditional sweets and European-style snacks with loved ones under the shimmering afternoon sun and gentle sea breeze.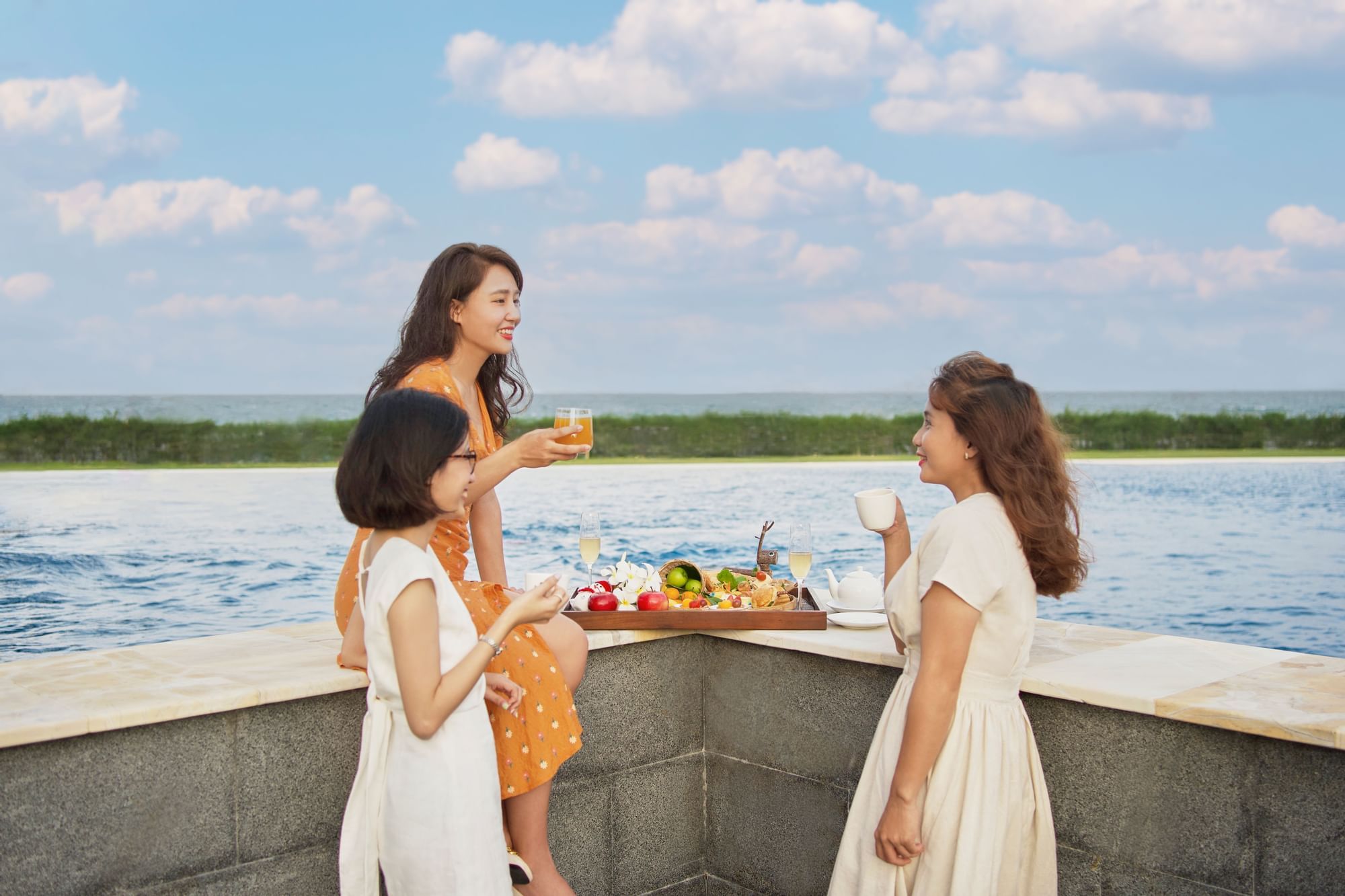 Every Friday and Saturday night, Buffets ranging from delicious barbecue menus, fresh seafood stalls to refreshing desserts or tempting drinks will be served in Breeze restaurant.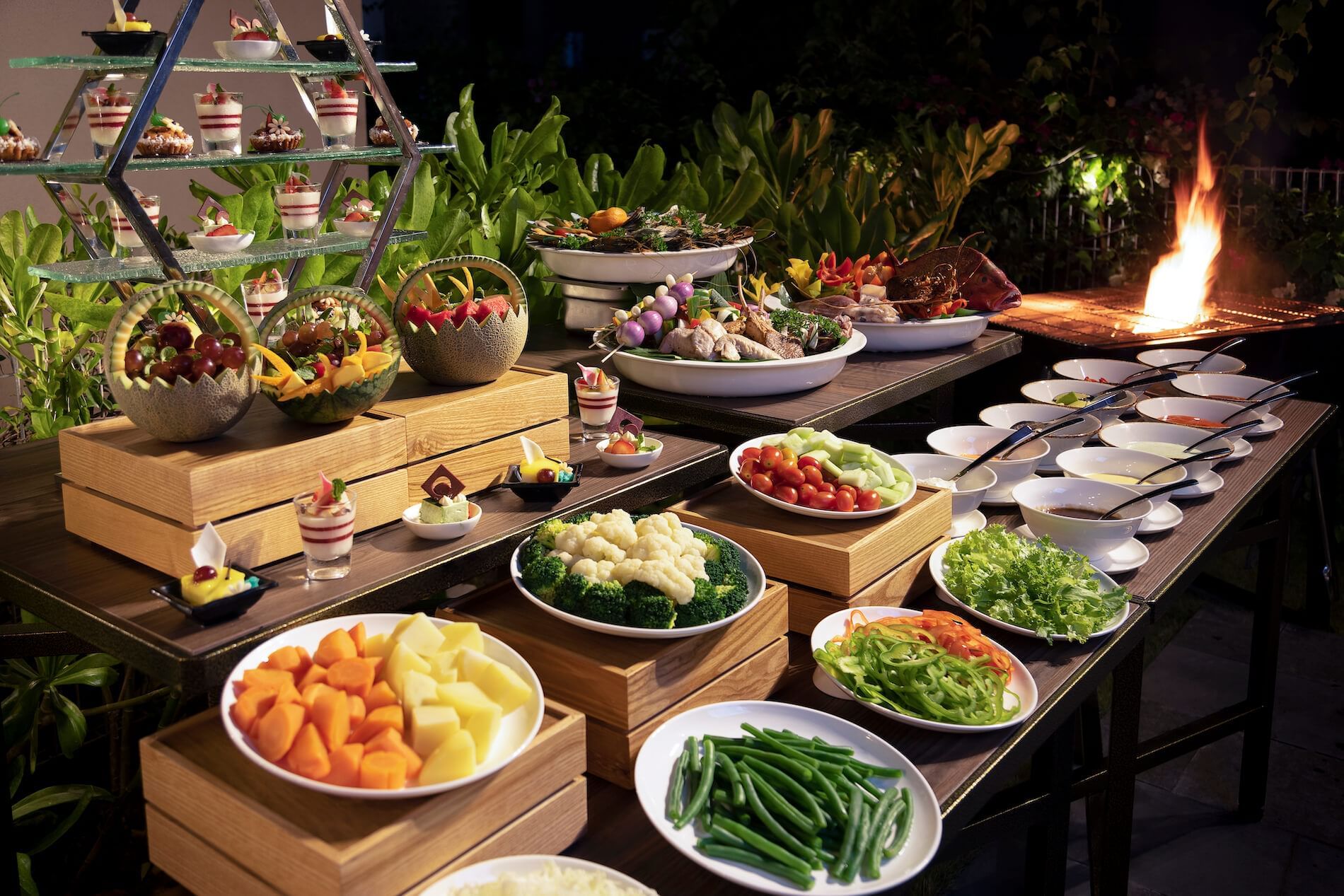 In particular, guests who love privacy will choose the BBQ in Villa service according to the high-class menu from the chef. The BBQ is served from 4 guests with an attractive menu of dishes such as lamb, lobster, grouper.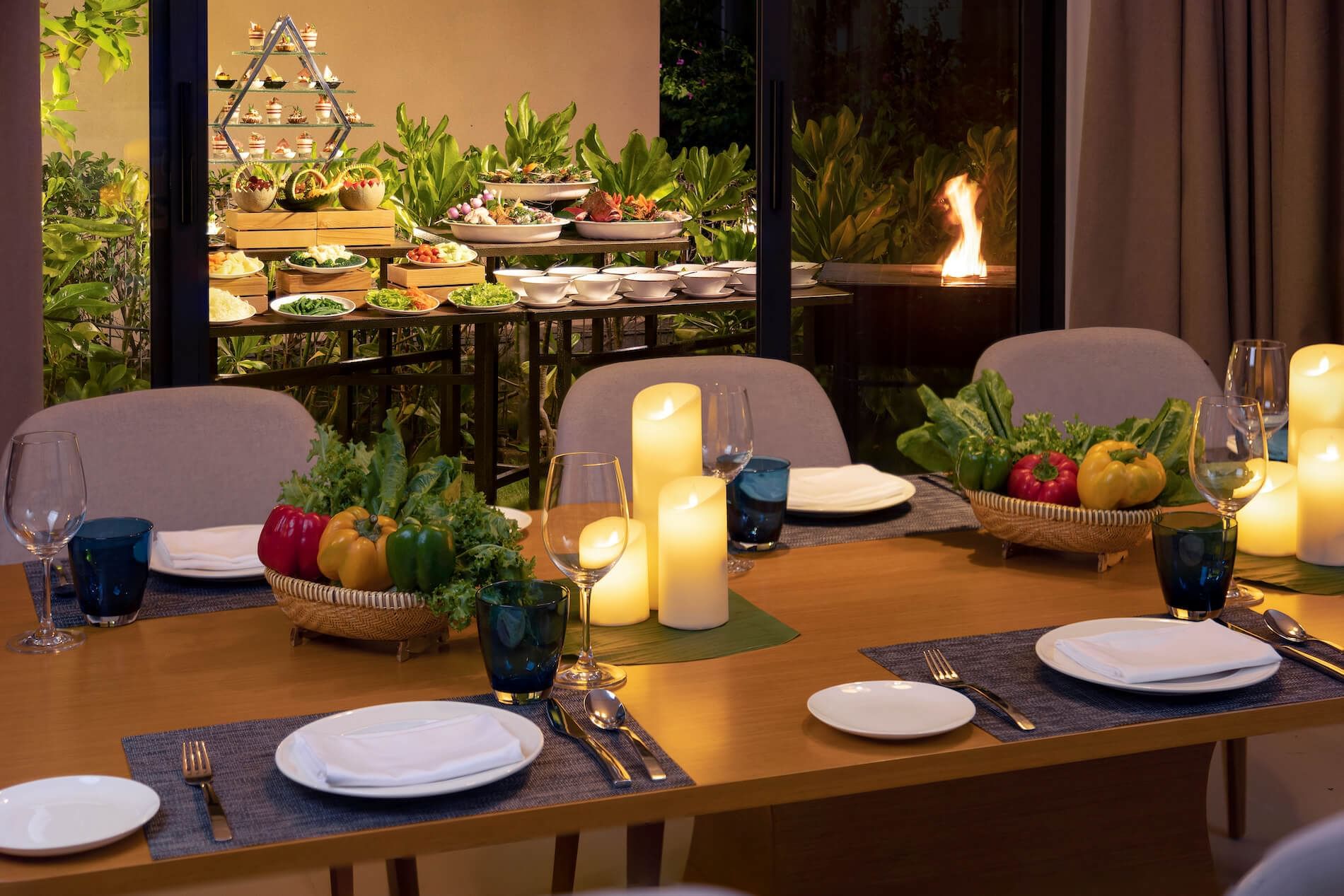 Immerse yourself in the experience with Breeze Bar…
After minutes of relaxation, in the afternoon, Breeze Bar welcomes guests with an open space, great snacks or creative cocktails prepared by our professional bartenders.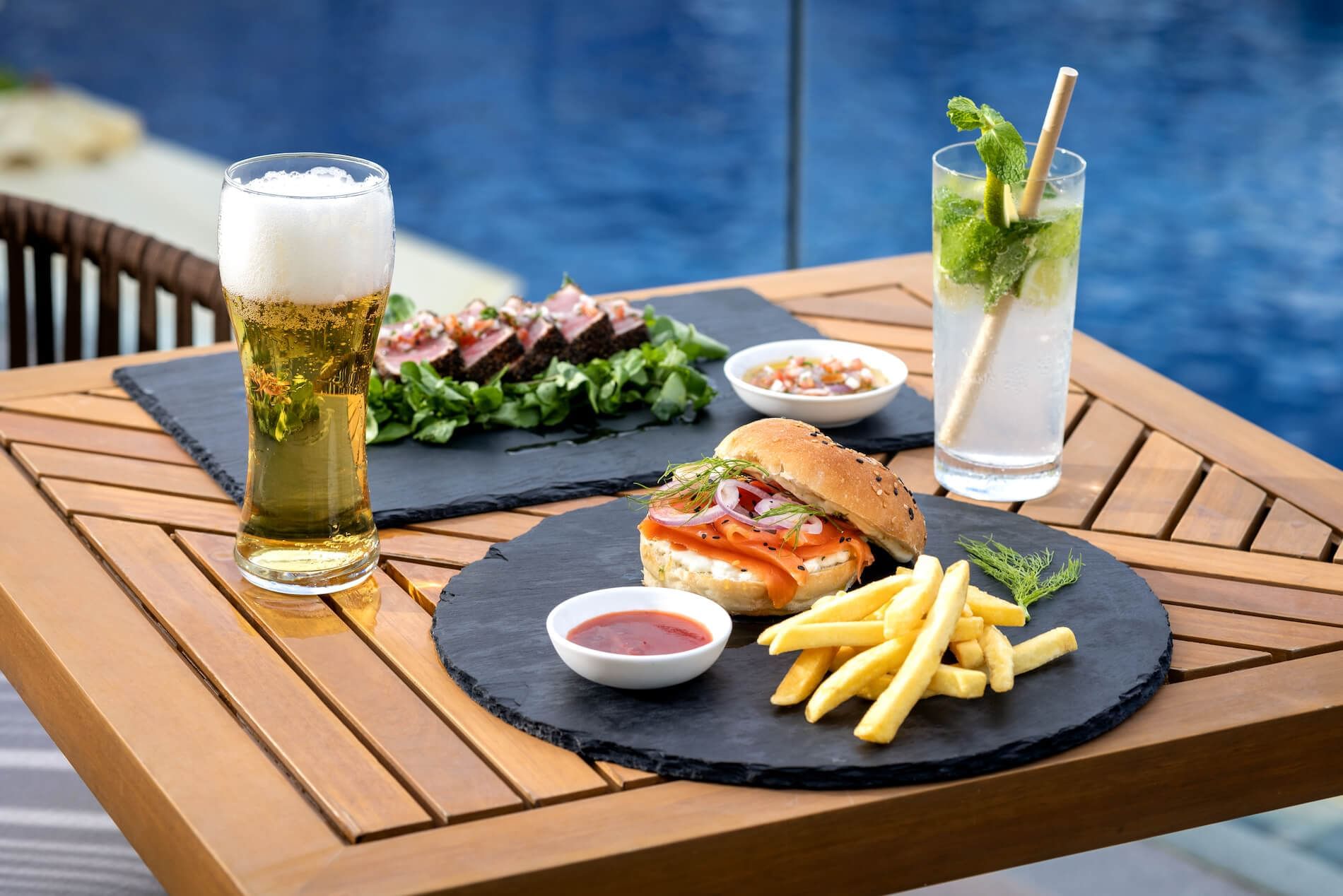 One of the most beloved activities is the experience of cooking in Breeze Bar. Guests can take part in a cooking class with Vietnamese dishes such as Pho, braised fish, pomelo salad with shrimp and pork..., helping to discover the wonderful local culinary culture.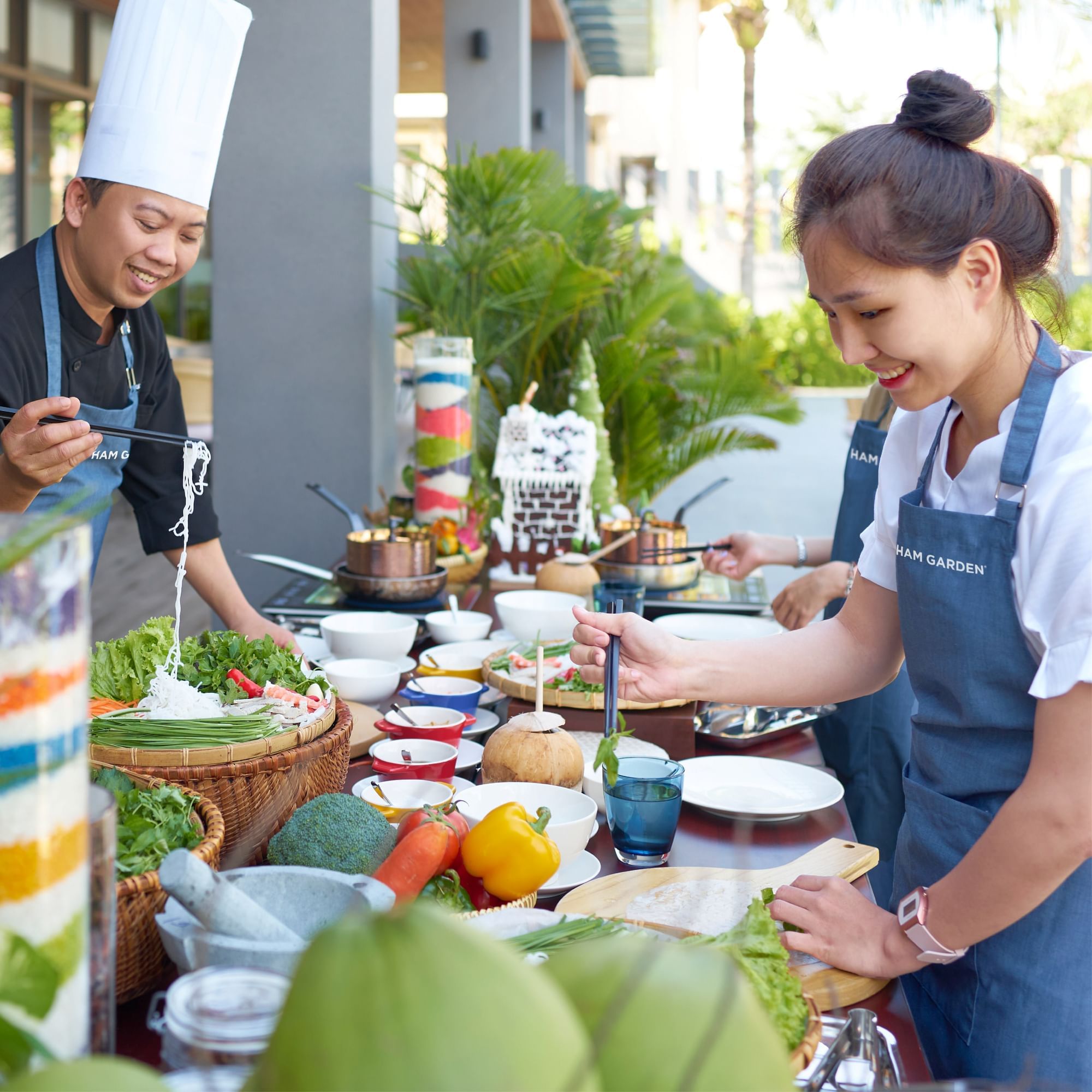 The portfolio of experiences expands as Breeze Bar and Breeze restaurant serve candlelight dinners for couples who love fine dining. You will enjoy wine with five-spice lamb, oven-baked tiger prawn, and top-class salmon with lemon butter sauce. This experience will surely bring a romantic evening and arouse sweet feelings with your loved one in a perfect space.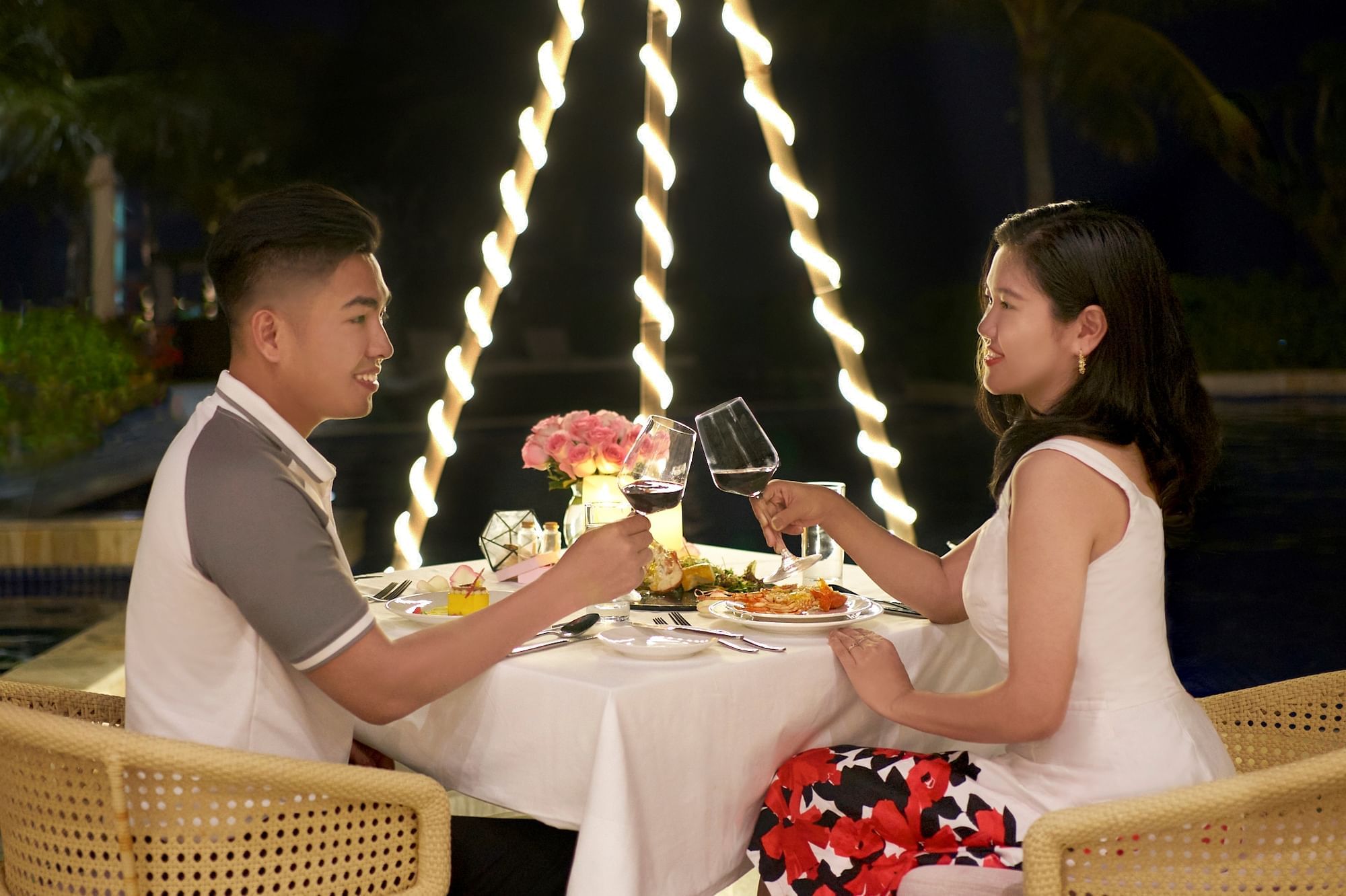 It is the tenderness of private moments and the excellent service in Breeze Restaurant or Breeze Bar that will make guests remember this peaceful place forever.