AN IDYLLIC COASTAL RETREAT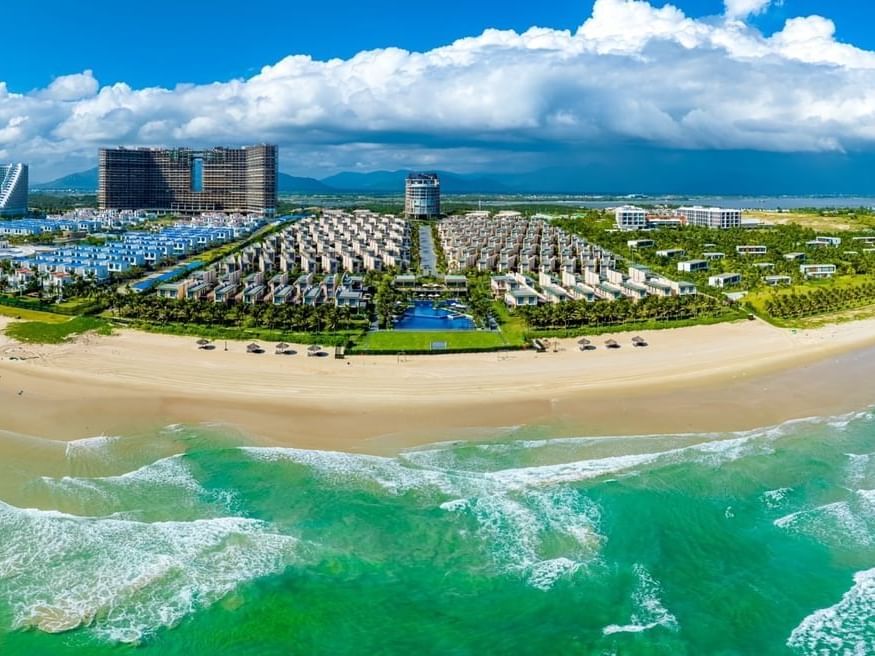 Situated along the crystal clear, jade green Cam Ranh Bay, amid the golden sunshine of the Khánh Hòa Province of Central Vietnam, the Wyndham Garden Cam Ranh is a modern resort featuring 171 Villas, equipped with private pools and modern kitchens, full spa facilities, a gym, a library, a Kid's Club, an outdoor playground and cinema, amongst its guest amenities. Located a mere 2km from Cam Ranh International Airport, Wyndham Garden Cam Ranh reveals its own unique imprint of Vietnamese flavor, aiming to be an ideal resort for both international and Vietnamese multi-generational families' enjoyment.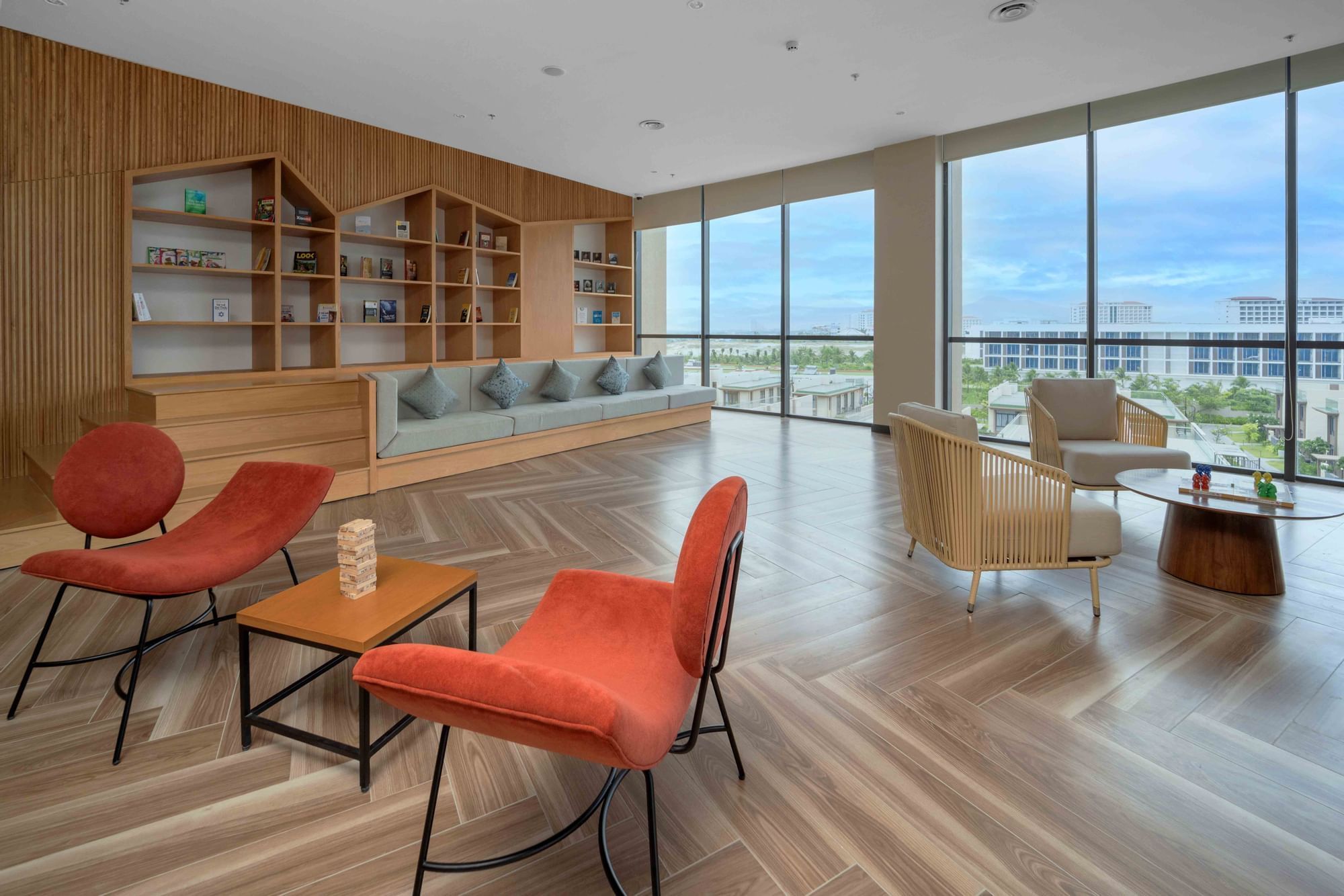 The resort facilities have been methodically designed to meet the entire family's needs. The library, with a wide variety of books and games, is a place where all may gather to enjoy quality time. The Kid's Club was thoughtfully conceived to provide hours of entertainment, through the teaching of artistic and engaging skills. Drawing, animal-balloon making, kite making, craft paper class and sand picture design are just a few of its offerings, and all under the watchful eye of the resort's Nanny, so Mom and Dad are granted the precious time to relax and unwind. In the evenings, the outdoor cinema becomes a comfortable lounging space where the whole gang may gather and enjoy yummy snacks and a family-friendly films.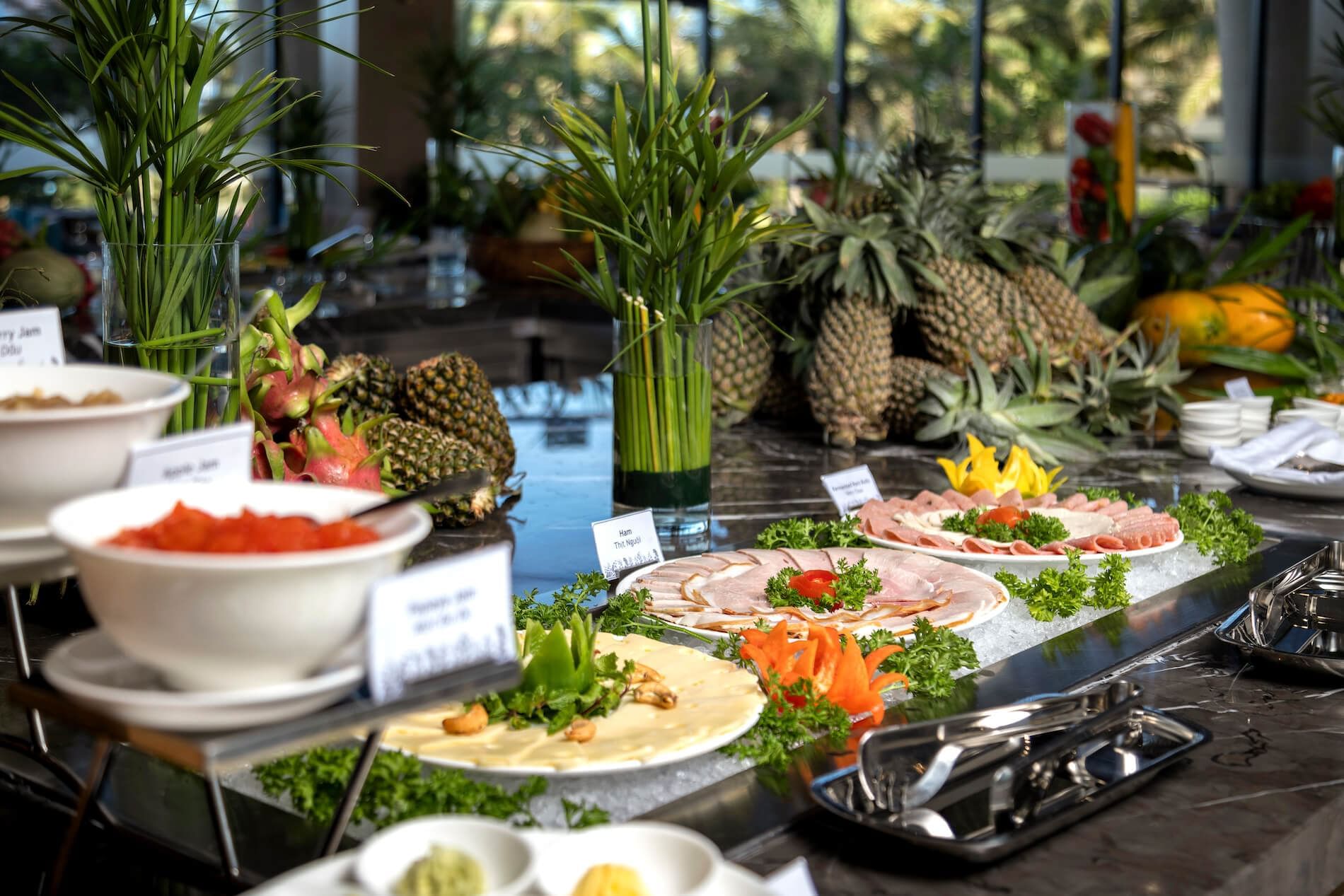 From morning to evening, the culinary offerings at Wyndham Garden Cam Ranh are outstanding. As breakfast is the most important meal of the day, Garden Restaurant serves a bountiful and satisfying buffet of Asian and European dishes, served within a modern-meets-rustic space, as well as à la carte options of local specialties for lunch and dinner. Breeze Restaurant provides a wide selection of Asian, Vietnamese and Western-style seafood, poultry, meat and vegetarian dishes, which will please even a refined palate.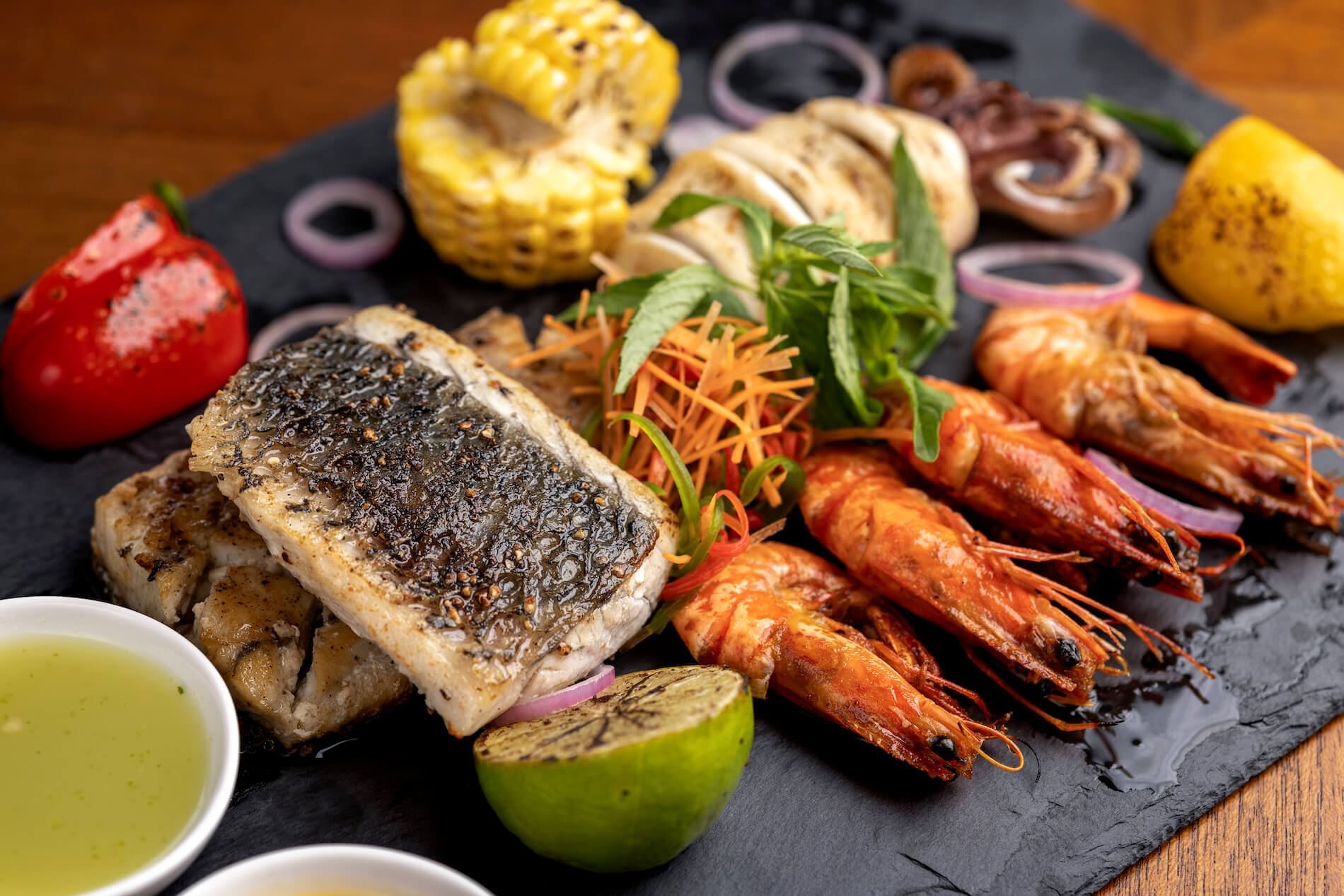 And, as Cam Ranh Bay is endowed with a long, pristine and stunning coastline, supplying an abundance of fresh-caught seafood, guests may enjoy a local fisherman's daily fare within the comfort and privacy of their villa with BBQ in Villa package, for a minimum of 4 guests. Or coming to Breeze Restaurant with ocean view to enjoy a romantic candle-lit dinner for two, featuring a specially curated menu of European dishes, thoughtfully prepared and served by dedicated chefs.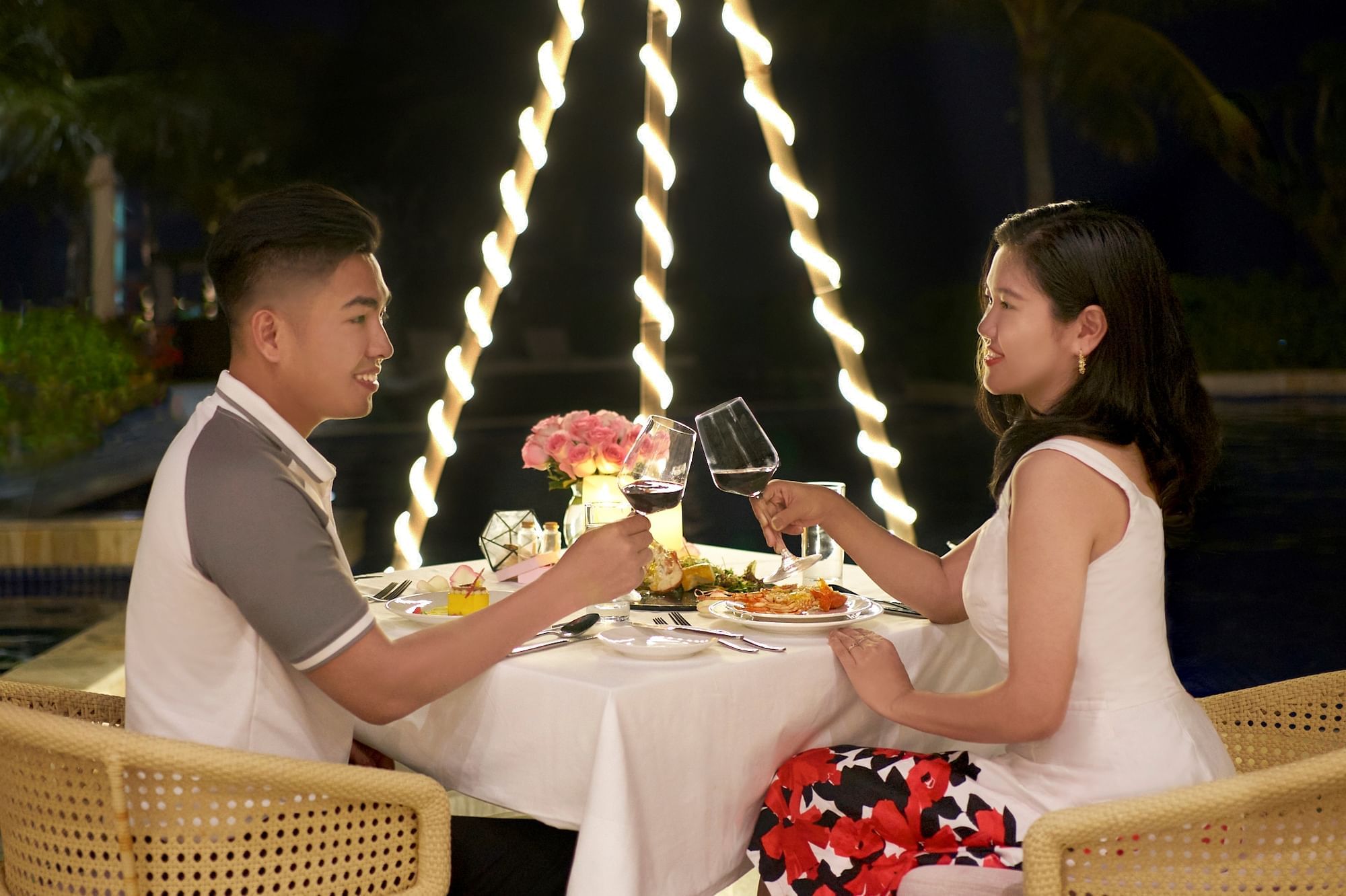 The gastronomic experience at Wyndham Garden Cam Ranh can be made even more fulfilling through the attendance of a cooking class in Breeze Bar. Guided by Chef, diners are taught how to make delicious and traditional Vietnamese dishes like spring rolls, pancakes, pho, and braised fish, using simple and easy-to-remember recipes…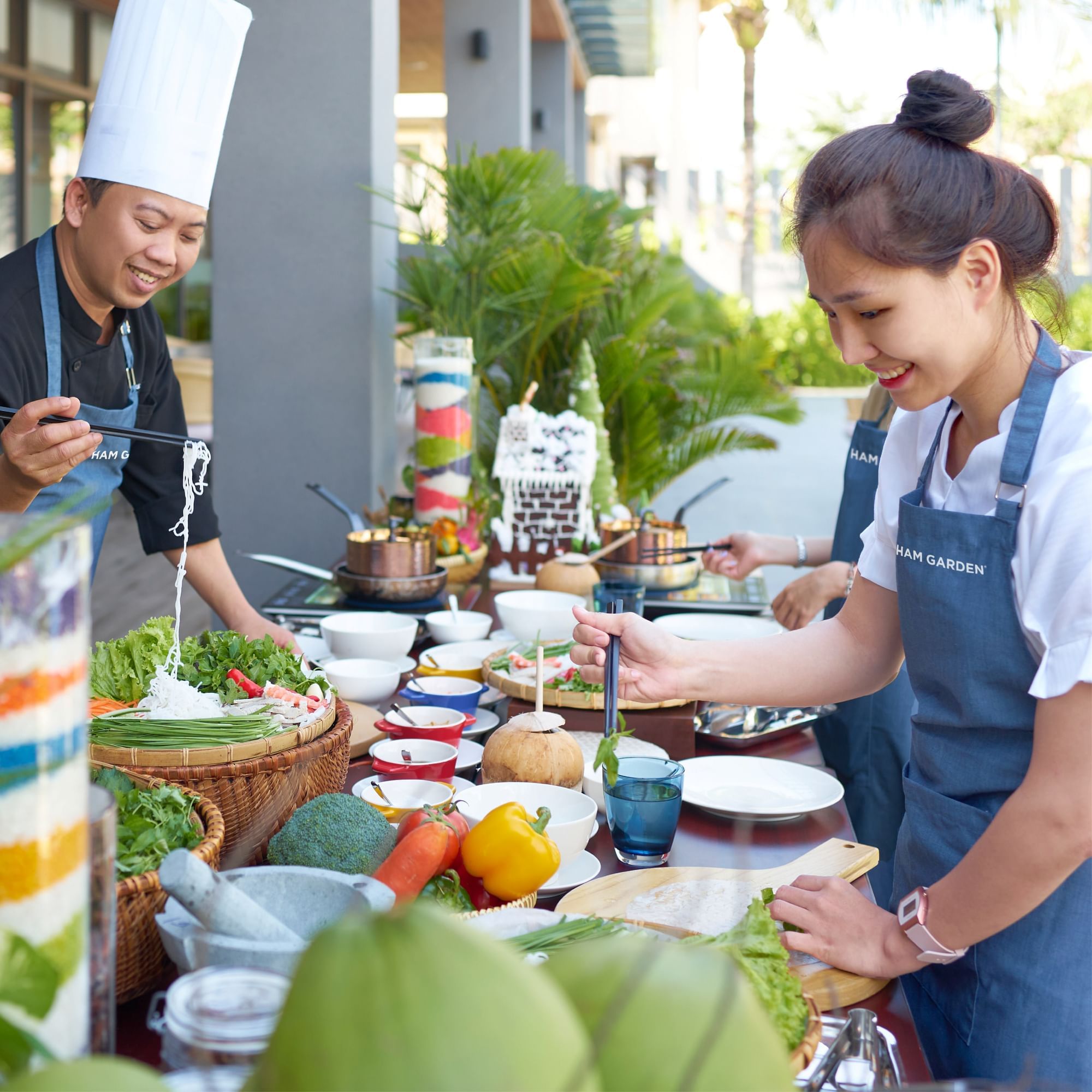 In Wyndham Garden Cam Ranh, the connection between the design of the modern and spacious villas, and the surrounding green space infused with the beauty of the sea and sky, creates a truly harmonized and tranquil atmosphere within the resort's ecosystem. The clean fresh air, ocean breeze, and breathtaking natural scenery seems to ease the typical hot and humid weather of the Central Vietnamese province. If you are looking to escape the hustle and bustle of the city this summer, plan a trip to Cam Ranh and be sure to visit Wyndham Garden Cam Ranh. It's a convenient, serene and idyllic destination for families and couples alike.